Mexico's Day of the Mule: Hybrid Animals, Hybrid Celebrations: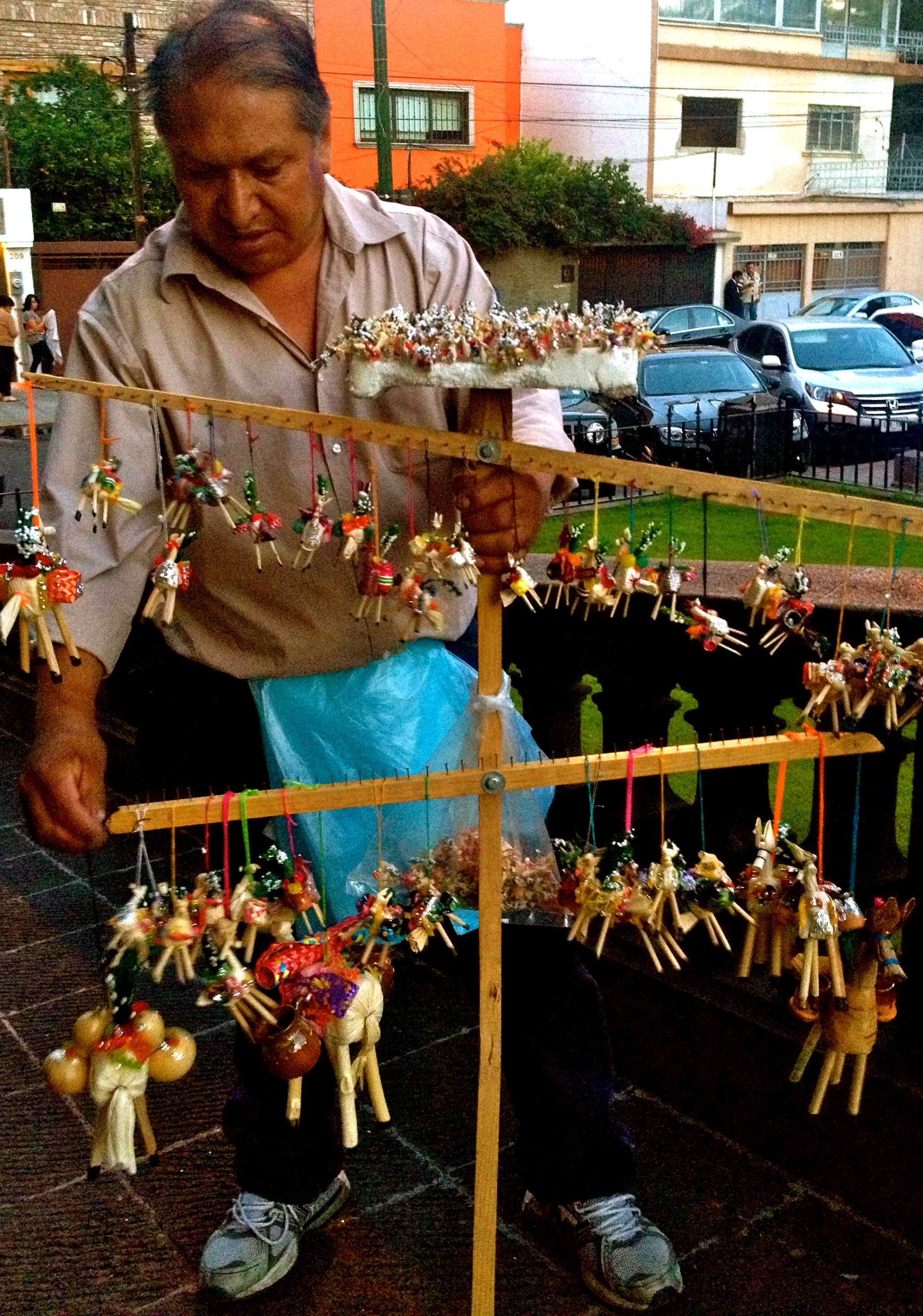 If you find yourself in Mexico during the months of May or June, and you see mules made out of dried corn leaves being sold everywhere, you might wonder if this handcraft is part of the local charm. It is, but only seasonally. This hybrid mammal appears just in time for the Catholic celebration of Corpus Christi or Día de la Mula (Mule's Day), and sometimes you may find them stuffed with candy.
Some attribute the association of mules with this festivity to the fact that in the 1500s, the faithful went to church carrying the best of their harvest on their mules to give thanks. This is a nod to pre-Hispanic rituals, in which gratefulness was shown to several deities through offerings.  Even today, more than 500 years later, it is easy to see pre-columbian traditions seeping through modern-day celebrations.
Others explain this whimsical tradition with legends featuring mules kneeling down in reverence. My favorite one is the story of a man who, while wondering if he should dedicate himself to a life of priesthood, asks God for a sign. When he went to church on a Corpus Christi Thursday, he found himself in the midst of a crowd of men and mules. The man said to himself that if God were present, even the mules would kneel down. The story, of course, tells that a mule did.
Curiously, the word "mule" is also used it to refer to someone who is advantageous. If someone wishes you un 'Feliz Día de las Mulas' it could be either friendly ribbing, or time to wonder…
Published on May 15, 2015.