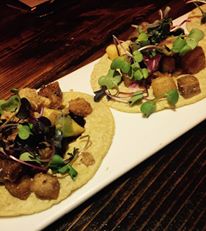 Soraya Rendón's Shaman: The Superpower of Will
Underneath the supernatural halo that surrounds the concept "Shaman", you will find  the fascinating meaning of a cross-culturally relevant word that some say can be traced back to Sanskrit: survivor.
Fittingly, Soraya Rendón, the owner of Chicago's "Shaman" and "Chilam Balam" is that and more.  Just like the concept, she has crossed countries and cultures. Beyond surviving, she has thrived. She has conquered.
Leaving her native Mexico in her teens, Soraya remembers how she was passed up for a job as a receptionist because she did not speak English. Unfazed, she told the hiring manager she would learn the language and then come back. A few months later,  and faithful to her promise, she returned to land the job. Actually, Soraya negotiated a higher-paying position with a better title because, as she explained,  she "was now bilingual."
Consistently fearless, Soraya soon opened Chilam Balam, a Mexican restaurant focused on sustainable cuisine. "It survived, so we decided to open Shaman," Soraya said about her second "child" as she calls each one of her establishments. "The name made perfect sense to me."
True to form, Soraya would continue to challenge convention and predictability. Her BYOB eatery treats patrons to a dynamic menu featuring Mexican-inspired small plates. The dishes are a creative take on traditional recipes, and are thoughtfully brought to life by none other than chef Natalie Oswald, an Ohio-born chef who brace yourself, happens to cook fluently "in Spanish".
But what is absolutely certain is that when you visit Shaman, you will be charmed by a fascinating out-of-country atmosphere that you could very well find in a restaurant in Coyoacán.  The food is a reflection of the story behind it: bold, creative, passionate… Delightful.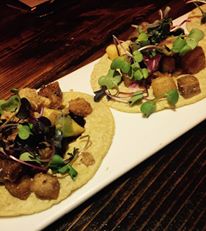 What we loved: If you visit,  try the porkbelly tacos. I was impressed by the balance of textures and flavors packed in a small bite. The tortillas, by the way, were perfect.
Shaman by Chilam Balam
1438 W Chicago Ave, Chicago, IL 60642
(312) 226-4175
BYOB
Hours: Tue-Thu: 5pm-10pm Fri-Sat: 5pm-11pm.