Tag Archives:
Blogger
En esta época de pozole, el Chef Aldo Saavedra nos trae  desde Ciudad Guzmán, Jalisco, una idea excelente y deliciosa para el recalentado.
Tostadas Raspadas con Pozole Seco
Ingredientes 
Pozole de cerdo de un día anterior
Tostadas
Col morada
Rábano
Cebolla
Salsa de chiles secos
Limón
Proceso
Pon el pozole a fuego bajo. Mueve constantemente hasta que se espese.
Cuando el pozole esté más espeso que un atole, retira del fuego y deja enfriar.
Ya a temperatura ambiente, sirve el pozole espesado sobre las tostadas.
Termina de montar la tostada con col, rábano, cebolla y carne.
La salsa y el limón van al gusto.
¡Felices fiestas!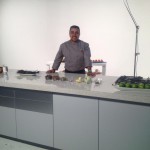 El chef Aldo Saavedra ha cocinado para huéspedes de establecimientos como el conocido Hotel Condesa D.F. y ha contribuído con sus recetas en proyectos con marcas de la talla de Larousse y Danone. En Nuestra Mesa, el chef Saavedra comparte con los lectores de La Vitamina T, su pasión por la cocina y por México. Encuentra más información sobre el chef Saavedra en RutaAlma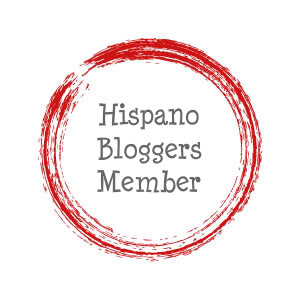 Congratulations, LaVitaminaT.com, winner of  the  2012 HispanoBloggers Awards by Hispano Bloggers in the Food/Comida category!
We are thrilled to receive this award, and especially excited that it arrived so early in the life of our blog.  We are also grateful for our team's passion and their invaluable help in making our stories come to life. A thank you goes out as well to our friends and readers for their support and nominations.
"The event is a tribute to the bloggers who contribute to the flourishing Hispanic blogging community and a testament to their influence and engagement in our community," said Lucia Matthews, HispanoBloggers founder.
HispanoBloggers.com brings together more than 3,500 bloggers in its roster.