Tag Archives:
CdMx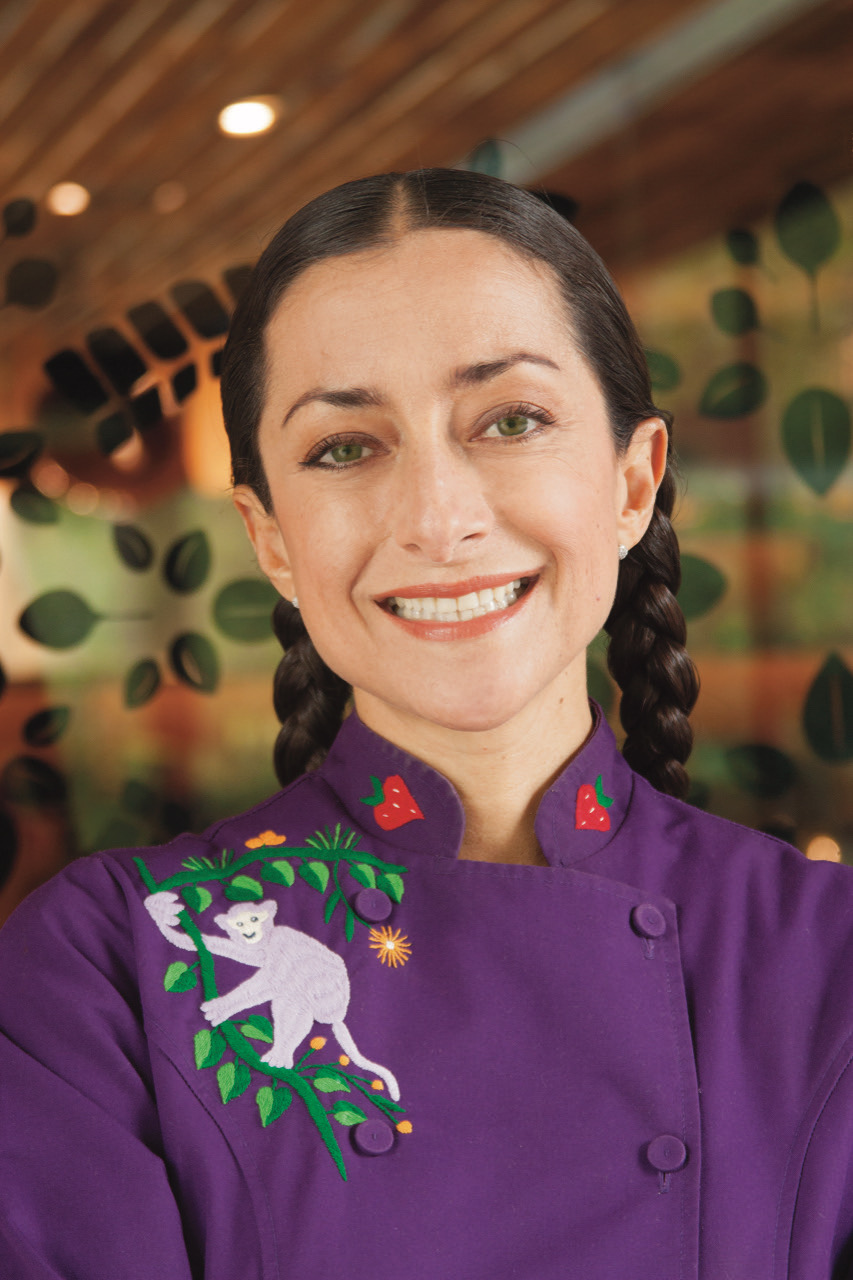 La reconocida chef Lula Martín del Campo resalta los sabores nacionales en cada platillo
POR MARICHUY GARDUÑO
En su cocina, la chef Lula Martín del Campo resalta la importancia de ingredientes como el maíz, el chile y el frijol. Por ello, precisa, "es fundamental no quitar la vista del campo nacional, de los campesinos, de los productos de nuestra tierra, ya que son la esencia de todo lo que conforma un legado cultural único e incomparable."
Como chef mexicana, Lula ha puesto su talento y conocimiento en técnicas de cocina internacional, al servicio de la promoción y difusión de la gastronomía nacional.
Dentro de su extensa trayectoria se encuentra la dirección de las cocinas de Habita, ubicado en Polanco. En este lugar, demostró el temple que posee dentro del mando culinario. 
Además, Lula ha dado asesoría a varios restaurantes participando en la creación de menús, capacitación de personal y apertura 
También, por más de una década, la chef dirigió junto a su hermano Nicolás la empresa Nico & Lula Catering. Entre sus clientes se encuentra una extensa lista de exclusivas y reconocidas marcas nacionales y globales.
UNA MIRADA AL MUNDO 
Talentosa y siempre buscando nuevos proyectos para seguir incrementando sus conocimientos, en abril de 2017, Lula abrió el restaurante Cascabel, ubicado en Santa Fe, en la Ciudad de México.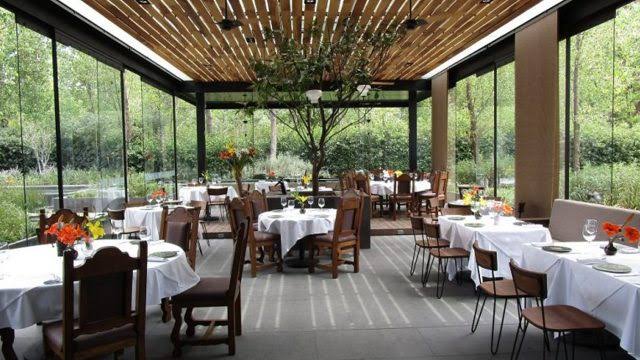 En Cascabel, los ingredientes nacionales tienen su recinto y hacen un claro guiño a la misión de la chef. Por ejemplo, dentro del establecimiento se tiene a la venta una gran variedad de frijoles endémicos de la región central del país que están en riesgo de extinción por la poca demanda, entre ellos: vaquita, ayocote, blanco, flor de junio y pintos entre otros. El nombre, está desde luego, también inspirado en un ingrediente de la comida mexicana: el chile cascabel. 
Para Lula la sencillez tiene un gran poder y esa convicción es evidente desde sus acciones hasta sus platillos. Sus creaciones respetan los ingredientes y sabores del México tradicional haciéndolos cotidianos y actuales.
Cascabel forma parte de la Guía México Gastronómico Los 120 Restaurantes 2020 Culinaria Mexicana / S.Pellegrino / Nespresso, gracias a la calidad de sus productos y la  superior ejecución de la chef y su brigada. 
¿QUÉ PEDIR?
Cascabel ofrece tres menús. La chef recomienda el menú Herencia Culinaria o el Cantinero, con platillos para compartir, si es que visitas por primera vez. Dentro de estas listas se incluyen delicias como esquites ancestrales, quesadillas de quelites, ensalada de nopales con frijoles y queso cotija, tacos de pulpo y coliflor tatemada con chiles secos y alcaparras. También te puedes deleitar con tortitas de huauzontle con mole del abuelo, tuétano a la parrilla con salsa martajada (para taquear). Y de postre, plátanos con crema y cajeta o texturas de chocolate y chipotle.
¿Ya se te antojó ir a probar?  Te ahorramos la "Googleada" y aquí te dejamos los datos:
Dirección: Javier Barros Sierra 540, Park Plaza Santa Fe Torre 2, CDMX (junto al Westin Santa Fe)
Horario: De lunes a sábado de 13:30 a 23:00 horas. Domingo de 13:30 a 18:00 horas
Reserva al teléfono +52 55 5292 6216 o en Open Table (la aplicación de Open Table sirve automáticamente tanto en los Estados Unidos como en México).
"Para todo mal, mezcal, y para todo bien también." (For every pain, mezcal, and  for every joy as well.)  
– Mexican Folk Saying  
By Brenda Storch
Undoubtedly well positioned within the minds and hearts of locals (and even not so locals), mezcal seemed to play, for a long time, second fiddle to tequila. Little by little, though, this artisanal drink (which literally means "smoked agave" in Náhuatl), has slowly made a name for itself. This is especially why we loved seeing it as protagonist at two memorable Mexican eateries. Many thanks to Chef José Bossuet, who has spent a few months consulting with the Los Amantes Group, for introducing us to these gems.
Mezcalería Los Amantes
Avenida Campos Eliseos 290, Mexico City, Mexico 52 55 5281 0292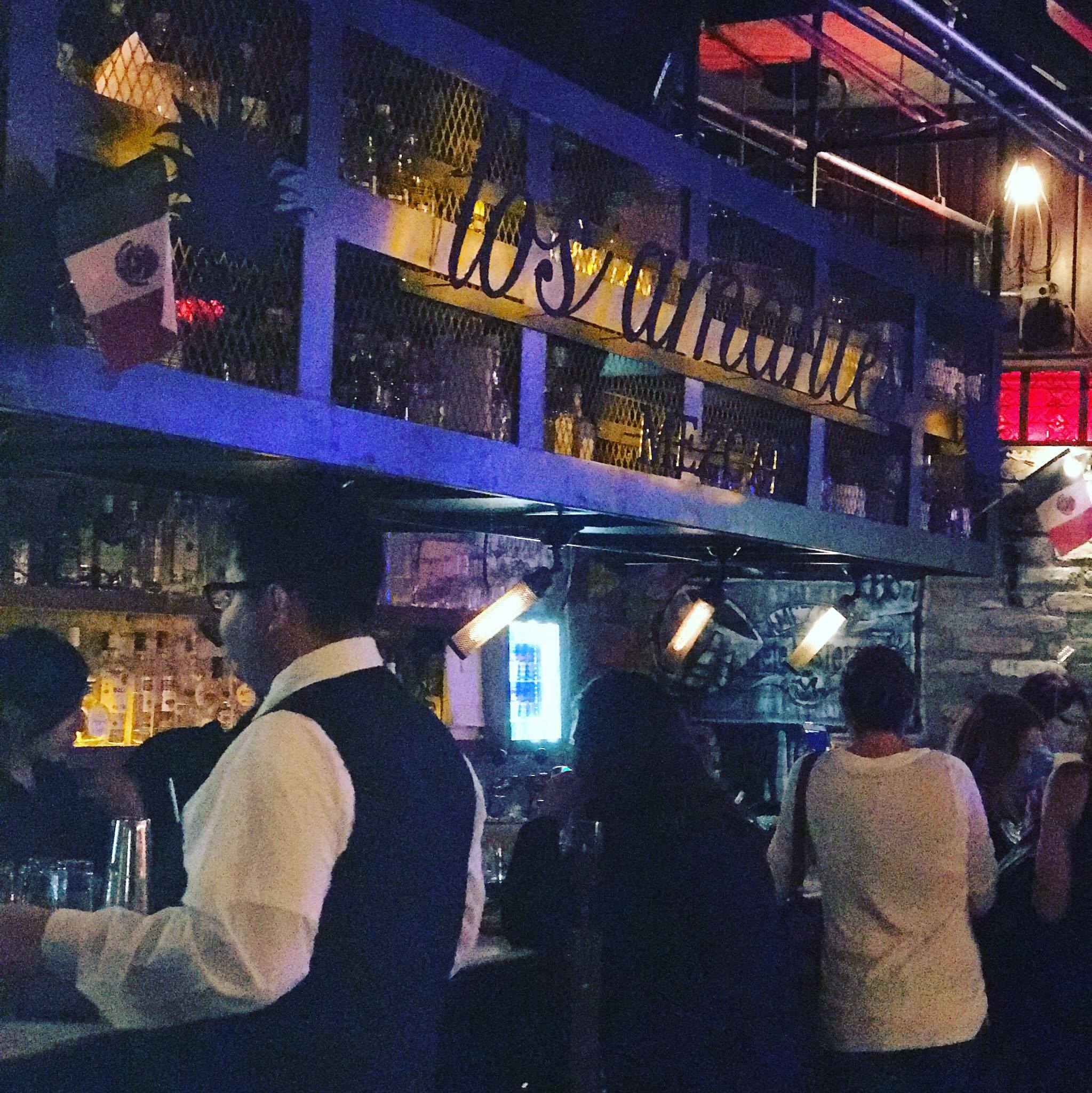 The namesake of the thoughtful, Oaxaca-born mezcal line, and the largest mezcalería in the world, Los Amantes (The Lovers) is located in one of Mexico City's finest neighborhoods. Luckily, the zip code does not make this locale stuffy at all. What it does, however, is provide patrons with an elevated cantina experience, where food has been curated to make mezcal tasting a transformative journey.
We did not have a chance to try any of the other 200+ mezcal labels within this restaurant's collection, as we focused on sampling the in-house pairings (Los Amantes has joven, añejo and reposado variations), which were especially designed to boost the delicacies in front of our eyes, along with a must try- pulque. It was a real treat to sample this millenary fermented beverage in such a setting, by the way. We highly recommend that you try the curados, which are concoctions made with pulque and fruit. Whether or not you enjoy them as much as I do, this should definitely be on any Mexico City visitor's list.
The concept behind the menu is to highlight dishes from states that produce mezcal. The culinary team, led by chef José Alberto Gómez, proudly displays true mastery of harmonization, using elements such as ashes and remarkable smoky salsas to make mezcal stand out. Food here is simple, yet seductive. I fell in love with the twice-distilled reposado so hard, I brought home one of its handsome Huichol-inspired bottles.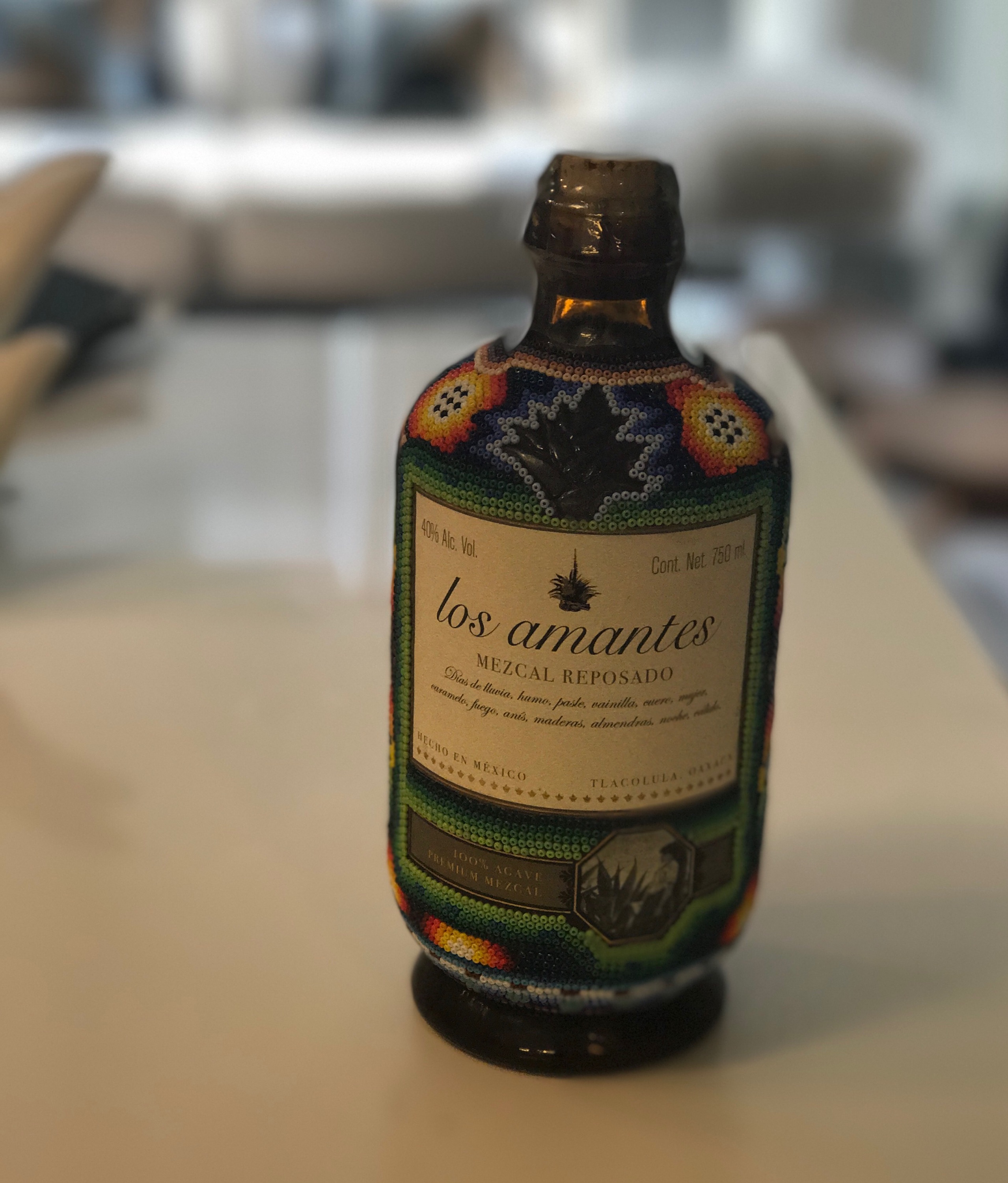 Check out some of the dishes presented by the chefs during our tasting here.
Mezcal tasting at Los Amantes is available by reservation only. Please call ahead. This is a very personalized experience. When you visit please say hi to Chef Beto for us!
While writing this post I was notified that Los Amantes group will soon open a new mezcalería in another high-end neighborhood in the city – Santa Fe.  Stay tuned for more details.
Casona La Yucateca 
Av Moliere 56, Mexico City, Mexico  52 55 5280 7473                                                                                                   
You don't need to leave Mexico City to sample the bright, complex and sophisticated cuisine of southeastern Mexico. The Yucatán peninsula is home to an extraordinary culinary tradition that is strongly committed to food preservation through a variety of techniques – pickling, brining, pit smoking, drying.  During this trip, I was delighted to notice that Yucatán and even Chiapas, seem to be gaining traction as foodie destinations, proving that they can hold their own as an alternative to long-standing gastronomy havens such as Oaxaca or Puebla.
Throughout Mexico, over 500 years of fusion with different cultures have permeated local gastronomical expressions with a rich diversity of ingredients, colors, flavors, and textures. This happens in a surprisingly granular way, as ingredientes, cooking utensils and materials can vary greatly depending on geography, even within the same state.
The architecture and décor at Casona La Yucateca are a modern take on a henequen hacienda. To add a dimension to our out-of-state experience, the drinks- creative, well-balanced and inspired in Mayan mythology, you will certainly agree that La Casona Yucateca's mixologist, Marco Antonio Fausto, is a remarkable culinary artist. Pace yourself with those cocktails, though- they are light to the palate, but they pack a punch!
The restaurant has several areas, including a private room for meetings, and a terrace that seems more like an indoor garden.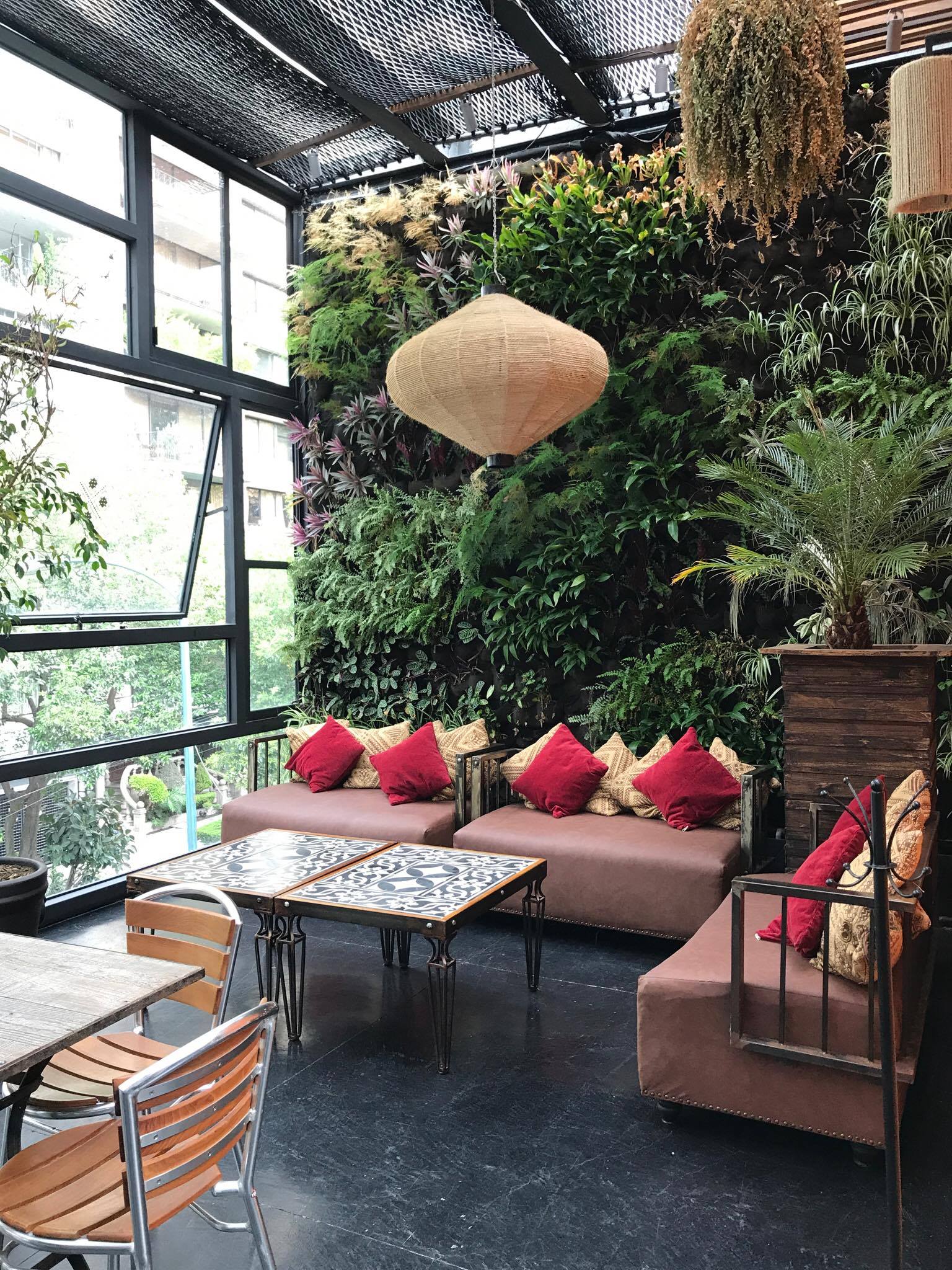 We got settled in the private room, where we had the opportunity to sample an outstanding array of menu offerings ranging from the traditional sopa de lima (keffir lime soup) to salbutes, panuchos, kebbeh, and of course, the famous queso relleno (stuffed cheese) made with Edam cheese! Interestingly, this Danish product has become Yucatán's favorite, and is quite ubiquitous in its gastronomy. While there are a few hypotheses attempting to explain how centuries ago, this cheese might have arrived at the more isolated Yucatán peninsula, most of them agree on one point- the aged dairy was certainly at an advantage, as it was able to survive the humid heat of the jungle.
Find several videos of our tasting tour including dessert,  here!
Chef Juan Reyes is in charge of a kitchen where know how and passion are mixed with ingredients sourced from Yucatán to ensure the authenticity of flavors. Food is made from scratch, including but not least importantly, the bread. Chef Efraín Gamboa's craft discreetly enhances the meal and patiently awaits to take center stage at dessert.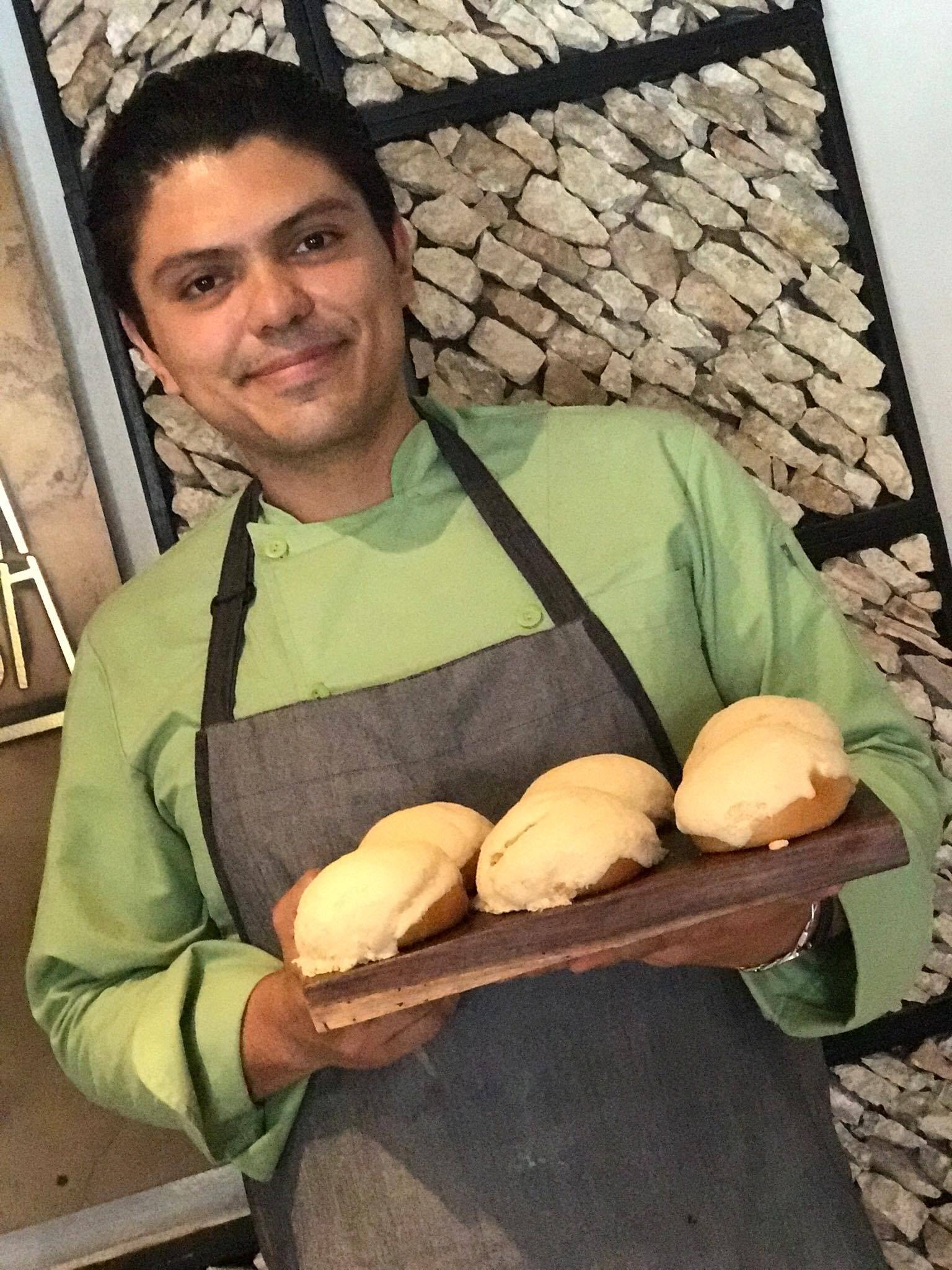 We returned from our "visit" to Yucatán really longing to go back.