Tag Archives:
Rick Bayless
I was so excited when Negra Modelo asked me to participate in a once-in-a-lifetime walking food tour of San Francisco (led by none other than Rick Bayless), with stops including everything you can imagine from carnicerías to panaderías and tortillerías*.  The elation was immediately followed by the crushing realization that I had a previous commitment that would not allow me to physically make it.
I already knew I needed a clone, but this was just overwhelming evidence.
Luckily for me, our friends at Negra Modelo allowed me to report from the distance. Thanks to the magic of social media,  I  intently followed the mouthwatering play-by-play which included freshly made tortillas, the freshest carne asada meat in town, huaraches, pan dulce, and of course, Negra Modelo. ¡Ahhh!
As I "followed" the group into the panadería, which I learned was proudly operated by a third-generation baker, I understood the shop was out of my beloved conchas (for a moment I confess experiencing fleeting gratitude, as I could not bear much more pain). The group still lucked out, enjoying these instead:
Pan dulce is such a staple of Mexican meals. "Ir por el pan"  (to go get bread) is a daily, delicious activity so prevalent, that it has made it into colloquial expressions. For example, a famous pick up line is: "¿A qué hora vas por el pan?". Literally meaning, "when do you usually go get bread?" the expression is usually used to say: "When will you be alone so that I can talk to you?"
When I was a little girl and even living in the city, men on bicycles with huge baskets on their heads, would home deliver pan dulce. I am not sure that this still takes place in big cities, but growing up, it was always a treat to hear panaderos ringing their bells, chanting ,"¡el pan!" (bread is here!) This is immediately what I though of when I saw the picture below. Priceless!
I vicariously enjoyed this very thoughtful event through the tweets and posts of my fellow foodies. Plus, although I  did not get to try the Twitter activated machine packed with samples,  I was able to bring this party favor to you-  Negra Modelo's new website featuring tips and recipes by Chef Bayless, just in time for the holidays. Look no further!  www.NegraModeloUsa.com helps you bring to life anything from guacamole con chicharrón to mussels, all made or paired with Negra Modelo, the perfect complement to great food.
See? You can have your beer and drink it too!
¡Salud!
*butcher shops, bakeries and tortilla shops. 
Disclosure: La Vitamina T was invited by Negra Modelo to cover this event, and was compensated to post about it.
Undoubtedly, one of my favorite rituals of el Día de Muertos, is cooking with the family, along with setting up the ofrenda (literally, "offering") in honor of those who have departed.  Ofrendas are created to remember, invoke and delight our deceased relatives, and are the centerpiece of this symbolicaly-rich celebration.
My maternal grandmother took this festivity very seriously, and since her unexpected departure a few years ago, my uncle and my mother make a yearly pilgrimage to my grandma's native Puebla, to continue on this three-thousand-year old tradition.
I did not make it to Mexico this time around, but luckily for me, Mexico came to Chicago. I had the privilege to be invited to celebrate el Día de Muertos with one of my favorite Mexican imports, Negra Modelo.  Negra Modelo drafted no other than Chef Rick Bayless to delight us with a walkthrough of this fantastic Mexican celebration through a few dishes.
During the event, I had the privilege to chat with Bayless, and hear his point of view on Mexican food and its execution outside of Mexico. An anthropologist at heart, this celebrated ambassador of Mexican cuisine, understands the cultural forces that have shaped Mexican food across the US.
 After the mariachi serenaded guests, (what a perfect touch!) Bayless delivered a cooking demonstration from a stage designed to look just like an ofrenda.
Guests were later delighted with a variety of fantastic Mexican dishes from this presentation. We are very excited to share one of these recipes with you so that you can bring it to life in your own kitchen.
Sugar skulls are a ubiquitous element of el Día de Muertos. They serve as a reminder that death awaits us at any corner. Negra Modelo invited local artists to create personalized handcrafts for guests to take home.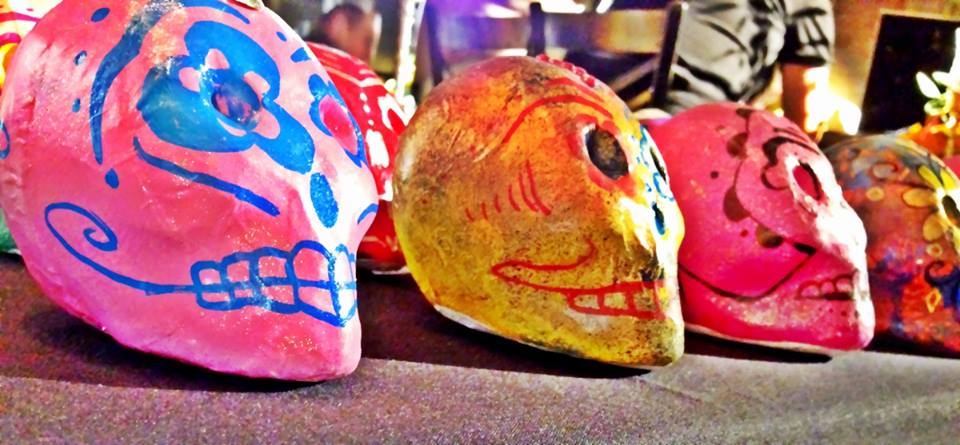 I was already a fan of the creamy, malty flavor of Negra Modelo, and after this party,  I have no doubt I will continue to like it in the afterlife.
Disclosure: I am a blogger sponsored by Negra Modelo. All opinions are my own.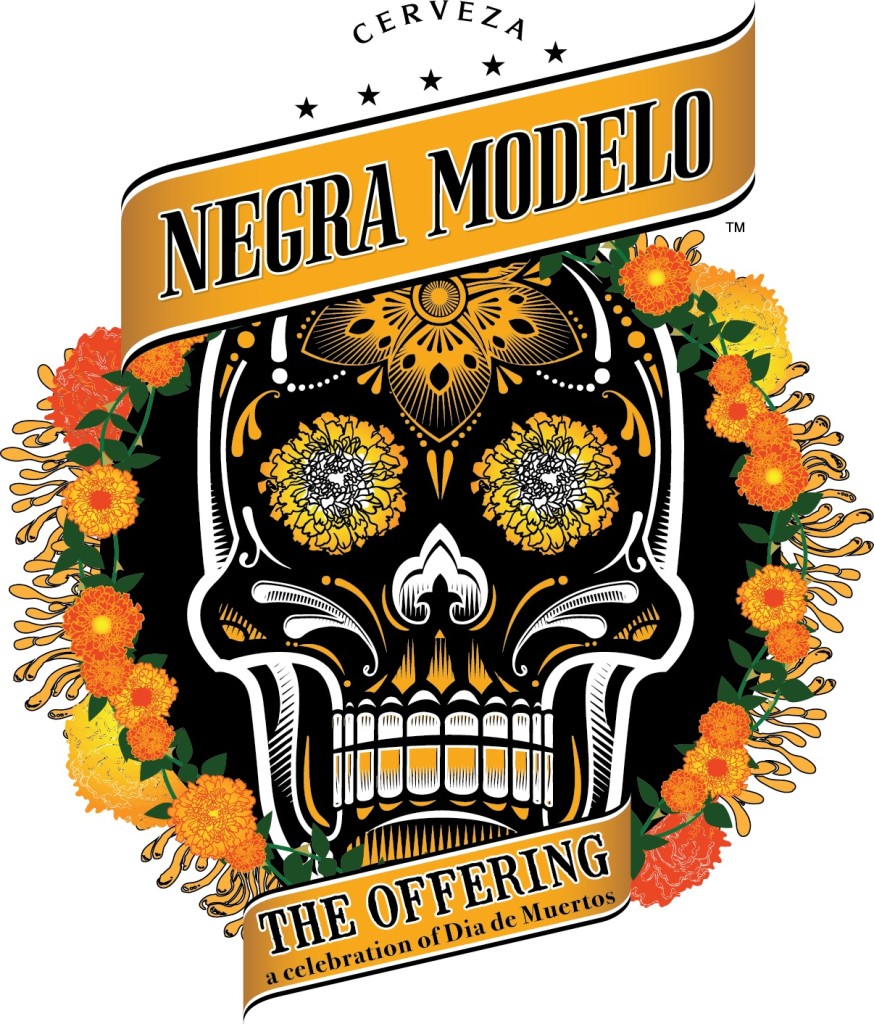 It is virtually impossible to stumble upon any particular element of Mexico´s, Día de Muertos  (Day of the Dead) that does not have a deliberate purpose or meaning. From the bread that symbolizes the circle of life and communion with the body of the dead, to the flowers that make a nod to the ephemeral nature of life, this ritual, especially in rural Mexico, is rich in both form and content.
Along with pan de muerto (literally, "bread of dead") and cempasúchil flowers, sugar skulls are staples of this festivity. Like any other Mexican celebration, food is at the center of this celebration.
Undoubtedly, one of my favorite parts of el  Día de Muertos, is cooking with the family, and setting up the ofrendas (literally, "offerings"). My grandma Julia took this ritual very seriously, and since her unexpected departure a few years ago, my uncle and my mother have taken on the tradition.
I cannot always make it to Mexico, so this time around, I am honored to celebrate this ancient tradition with another one of my favorite Mexican imports: Negra Modelo. Who will be cooking? No other than Chef Rick Bayless, who will share with us authentic Mexican recipes that promise to delight (as the tradition requires it) both, dead and alive. Stay tuned next week for details, check out our Facebook page or follow us on Twitter. We will be tweeting live information to #NegraModelo.
This will be a party to die for. I can´t wait to tell you all about it!
Disclosure: I am a blogger sponsored by Negra Modelo. All opinions are my own.