Tag Archives:
Food and Related Products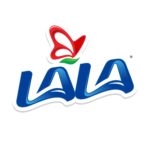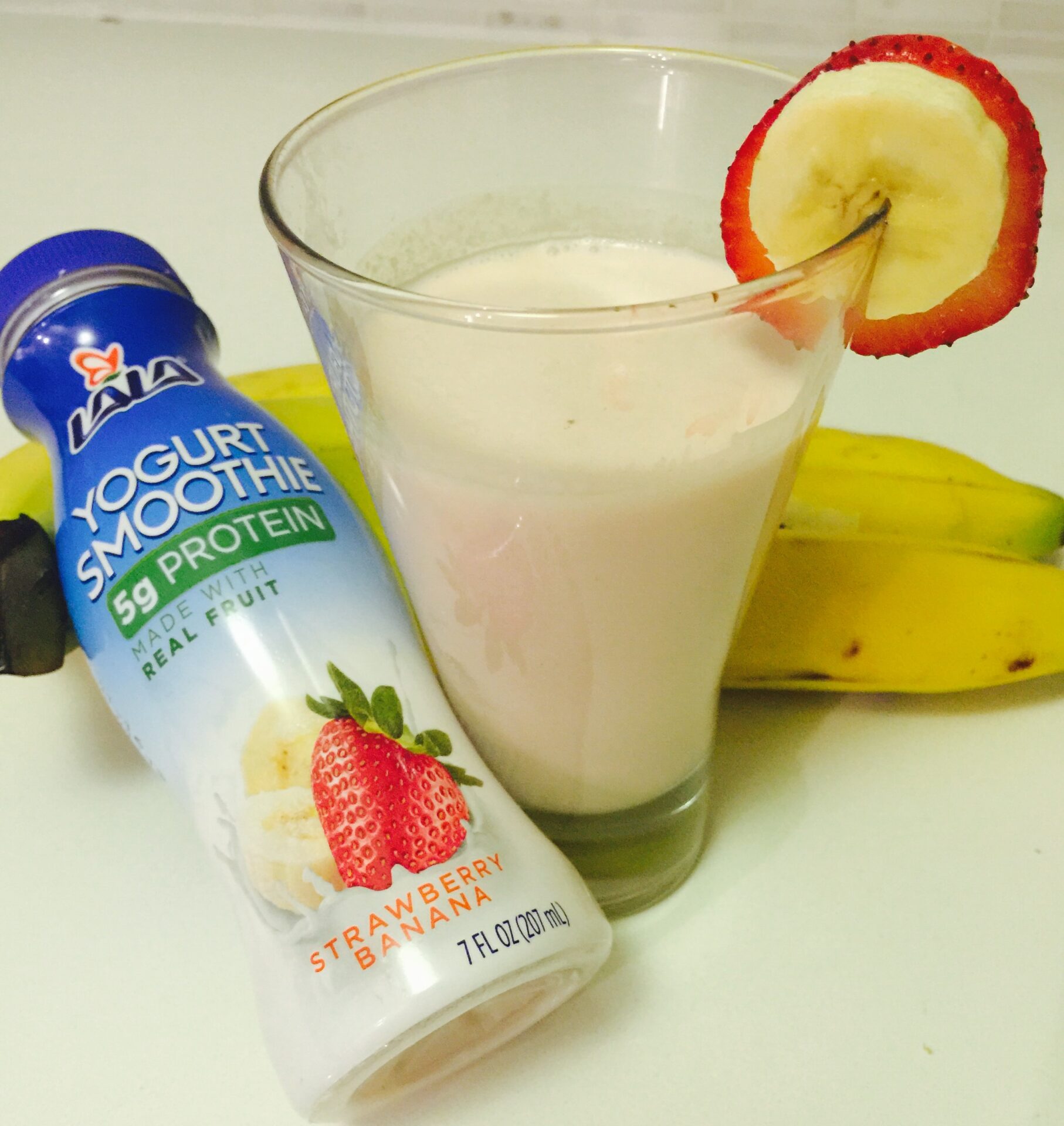 Breakfast is my battle cry. In my view, this is the most important meal of the day. So, when Enrico has no time to whip up his famous made-from-scratch waffles, or his mean chilaquiles verdes, I immediately look for an on-the-go alternative that will help me face whatever the world might have in store for me.
I need something tasty for inspiration, and definitely protein for power.
I was so excited to hear that LALA Yogurt Smoothies had arrived in the US. The concept of drinking something packed with healthy and yummy goodness has always made me think of the licuados my mom used to make for us before school, plus, LALA is already a brand that I know and love. I definitely had to jump at the opportunity to try them.
This is what showed up at my door!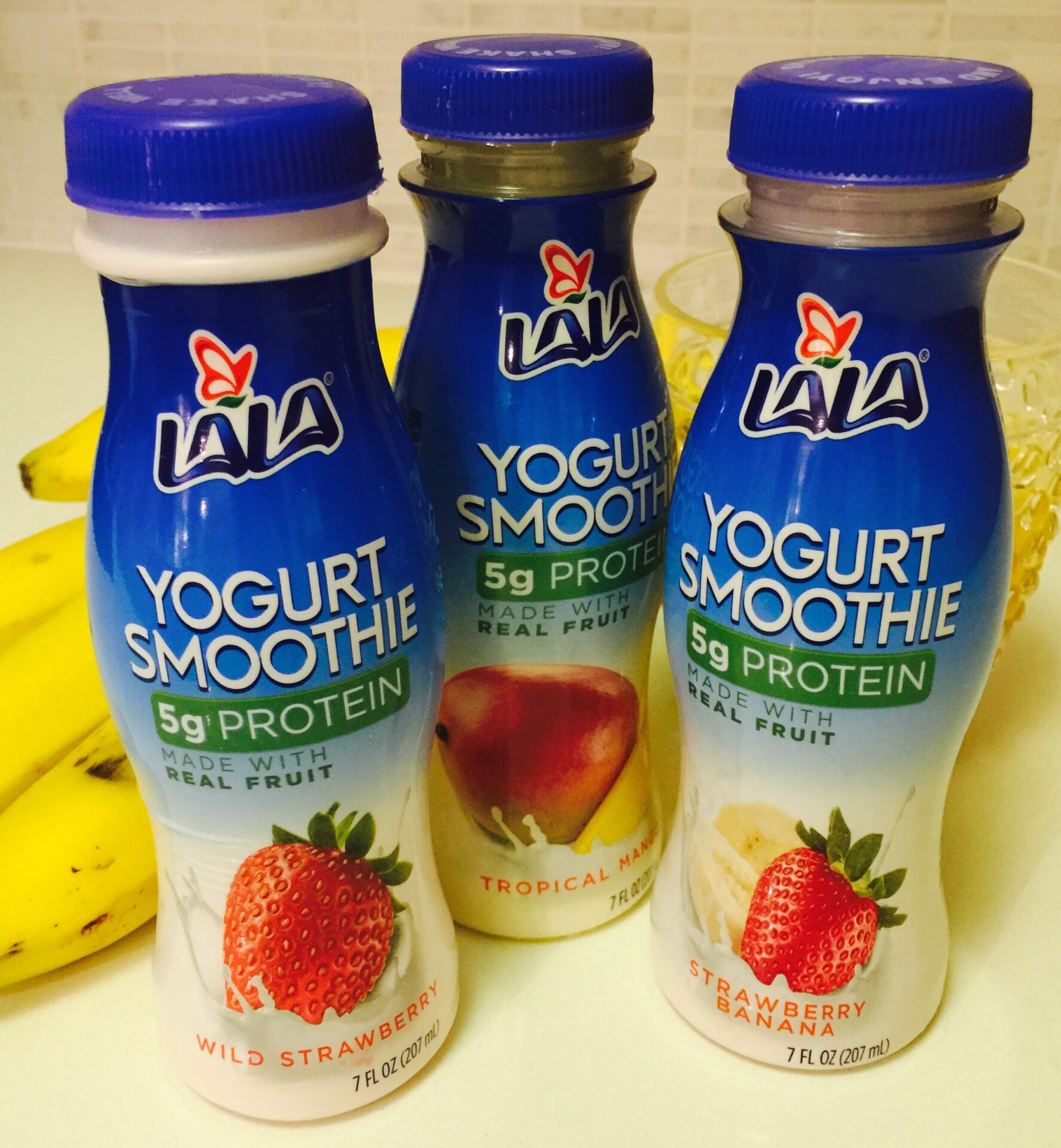 I recently had the perfect opportunity to put LALA Yogurt Smoothies to the "taste"- I had them handy while organizing our recent Noche Mexicana. I was in crazy(er) mode for a few days, and needed a ready-to-go healthy option way beyond the ubiquitous coffee and pastry that would only offer a boost with empty calories. I went through three of the flavors in a wide available assortment: Strawberry, Strawberry Banana and Tropical Mango. With real fruit, calcium and protein, getting your vitamins A & D never tasted so good! I even had one as a snack.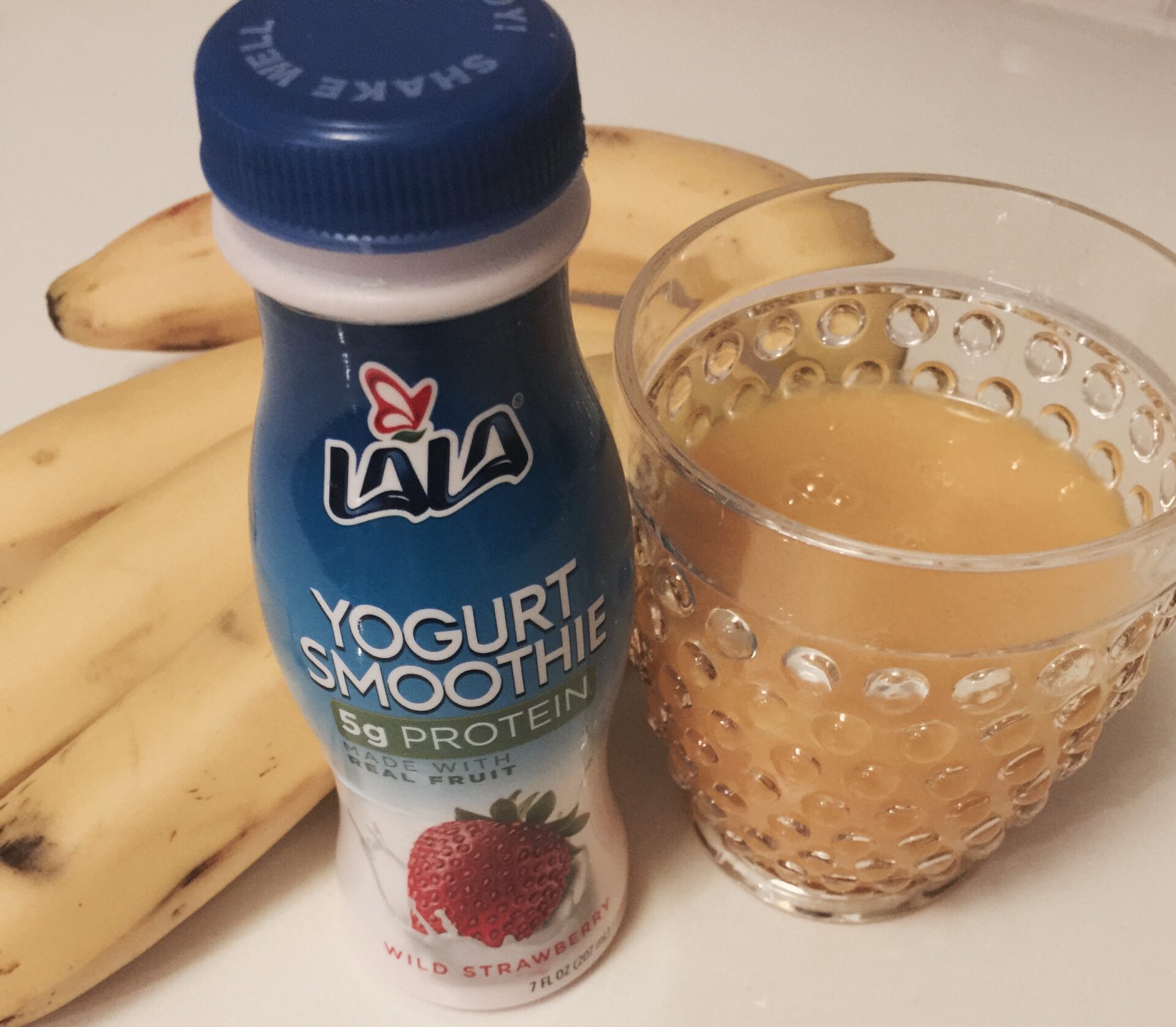 So what is next? Trying to find them at my nearest store. Luckily, LALA is a click or two away: http://www.lalafoods.com/where-to-buy/ If you don't find your LALA Yogurt Smoothie near you, tell LALA you want it! #LALAforlife
Now, if I could only get some bottled sleep to go too!
Go to LALAFoods.com to find LALA Yogurt Smoothies near you
This is a sponsored conversation written by La Vitamina T on behalf of LALA Yogurt Smooothies. The opinions and text are all mine.
Ladies in folk attire shop at the Sunday  market or "tianguis" in Tlacolula, Oaxaca.  The open-air market of Tlacolula is the oldest and busiest in Latin America. Week over week, more than a thousand merchants bring to the market a great selection of products ranging from fruits and vegetables, to farm animals, mezcal, handcrafts and hand-made clothing.  Visiting this market is particularly fascinating-  many Tlacolulans wear folk attire and speak Zapotec as their mother tongue.
LA VITAMINA T IS ON NBCLATINO!
In Mexico, La Vitamina T (Vitamin T) is a tongue-in-cheek term we use to refer to carb-loaded delicacies that usually begin with a "t": tacos, tortas, tamales, tostadas, etc. Here, for centuries, food has been a lifestyle: beyond eating it, we create it, we live it, we speak it, we adore it.
The more I talk about food, the more I find it a particularly powerful element of national and religious identity. During the holidays, among many cultures, dishes often have ritualistic qualities and are charged with plenty of symbolisms. At the same time, dishes provide us with a common ground: we eat, therefore we exist. In sum, I am fascinated by the fact that food makes us different and, at the same time, food makes us the same.
La Vitamina T is dedicated to food: to the people who craft it and the people who enjoy it; to the memories it brings, and the memories it creates.
¡Buen provecho!
Proudly Representing Chef José Bossuet
FIND RECIPES AND REVIEWS IN OUR FABULOUS FOOD FINDER
Get your Vitamina T via Email
Latin Kitchen Names La Vitamina T Among 8 Foodies to Follow on Pinterest
Food for Thought: Tlatchli, El Juego de Pelota