Estampas de mi Ciudad – Desayuno Chilango* (Breakfast in D.F.)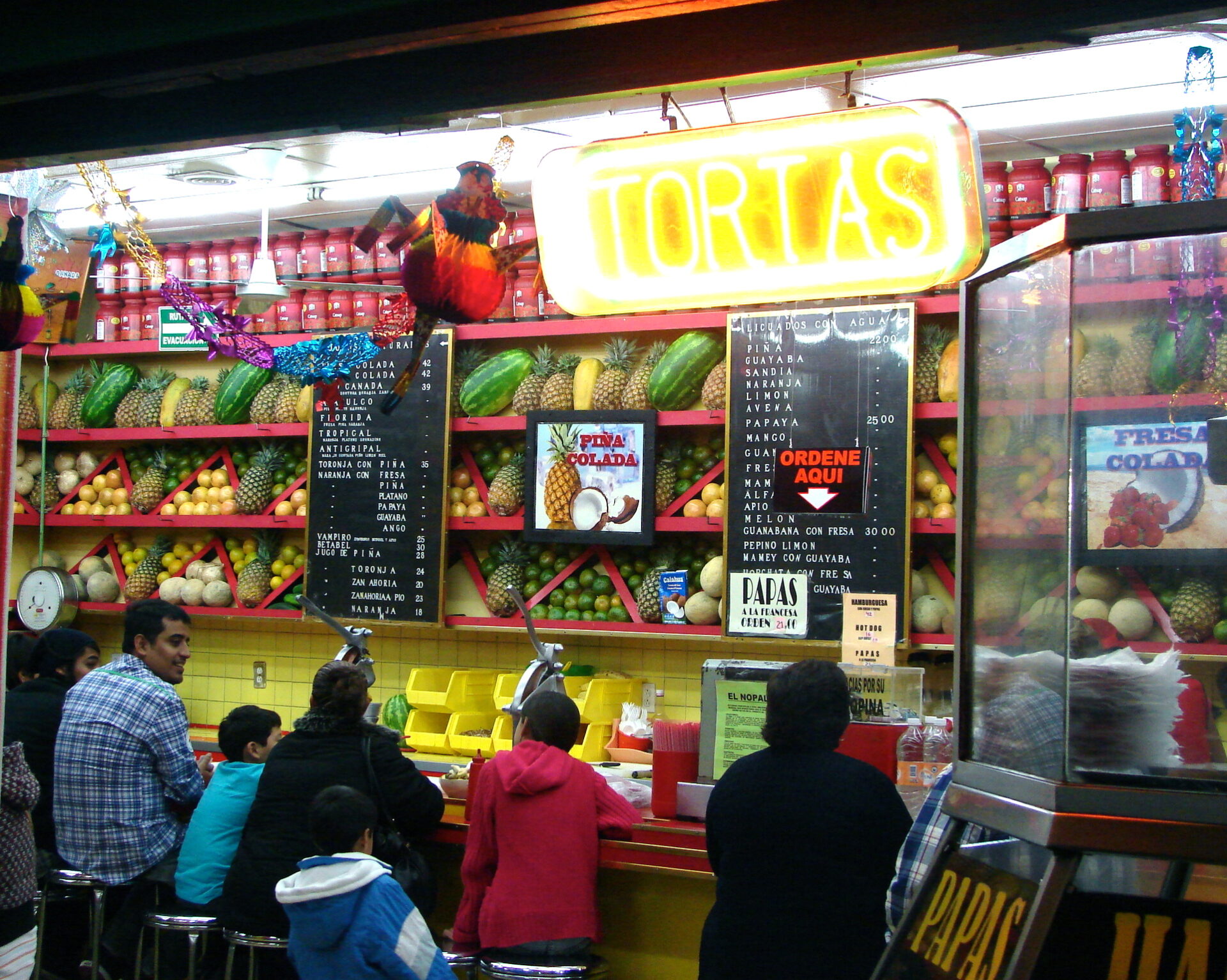 You may or may not be familiar with the term torta, the Mexican interpretation of a sandwich. Tortas are brought to life using bolillos, a type of bread with the perfect amount of crunch and yield to provide textural contrast. When it comes to this Mexican plate, there are no rules:  budget and imagination are the only boundaries to what you can create. 
Tortas are usually served for lunch, except when they are filled with a tamal, in which case they are called guajolotas or "female turkeys". This is a popular breakfast meal.  According to some food intellectuals, such peculiar name was given to tamal-stuffed tortas in the early 1900's, due to the fact that back then, this plate was created with a low-quality bread called guajolote (turkey).
Licuados are close to the concept of a smoothie, with the exception that in Mexico, the fruit is usually mixed with milk and even cereal and raw egg yolks.
Here, licuados are a breakfast staple.
Just like sports have permeated the vernacular in the US, in Mexico, food has found its way into language in a rather ubiquitous way.  For example, the expression, "se comió la torta antes del recreo" (having finished one´s torta before recess) means a couple is expecting a child before getting married.
This photo was taken at one of the handful of stands offering tortas and licuados  in downtown Mexico City.
*Chilango" is a term to refer to someone from Mexico City.