Quesadilla: More than Cheese Meets the Tortilla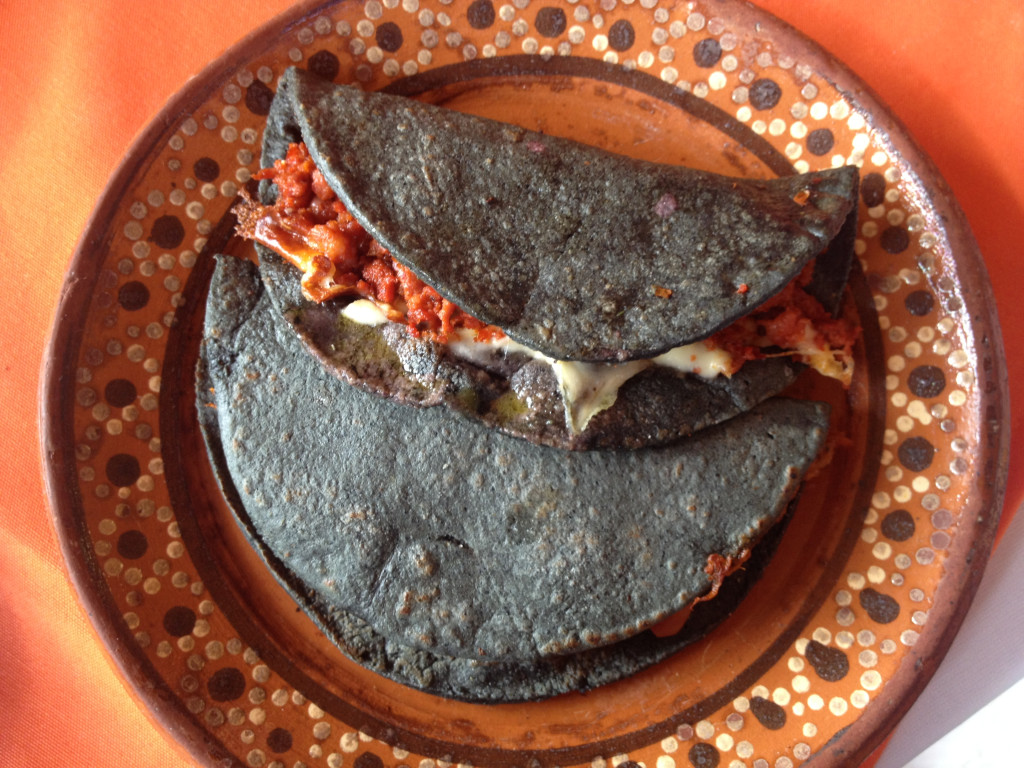 You will never go hungry in Mexico City, where quesadillas, sopes and other garnachas* are easily found street-side and served either as a snack or a meal. Filled with a variety of stuffings ranging from flowers and vegetables, to meat and even insects, these portable pockets of pure joy are a staple of any modern Mexican meal. Given the apparent simplicity of their execution, it would be easy to assume that quesadillas are predictable and uninteresting, but skilled artisan hands bring these delicacies to life in such way, that defeños** will consider traveling to indulge in a perfect one. La Marquesa, a national park west of Mexico City, is a popular weekend getaway as well as a quesadilla haven. Here, locals and visitors are able to choose from a multitude of establishments offering a variety of quesadillas among other local delicacies that include trout and even rabbit.
For a sampling of Mexico´s mestizo nature in a bite, (the fusion concept of a quesadilla already combines the Spanish word for "queso" with the Aztec word "tortilla") try a chorizo and cheese quesadilla. More pre-Hispanic stuffings include flor de calabaza (zucchini blossoms) or huitlacoche (corn fungus). The latter might not sound too terribly appealing, but trust me, there is a reason why Mexicans have consider it a treat for centuries.
If you are in Mexico City and the foodie in you wants to venture to La Marquesa, we recommend making a day trip out of this culinary excursion. Consider hiring a reputable cab company to drive you to and from the food area. La Marquesa is about an hour away from downtown Mexico City.
*Garnachas: Slang term for comfort-food, usually made out of corn on a comal.
**Defeño: A citizen of Mexico City.