Chef Paco´s New Rebozo – Oh My God!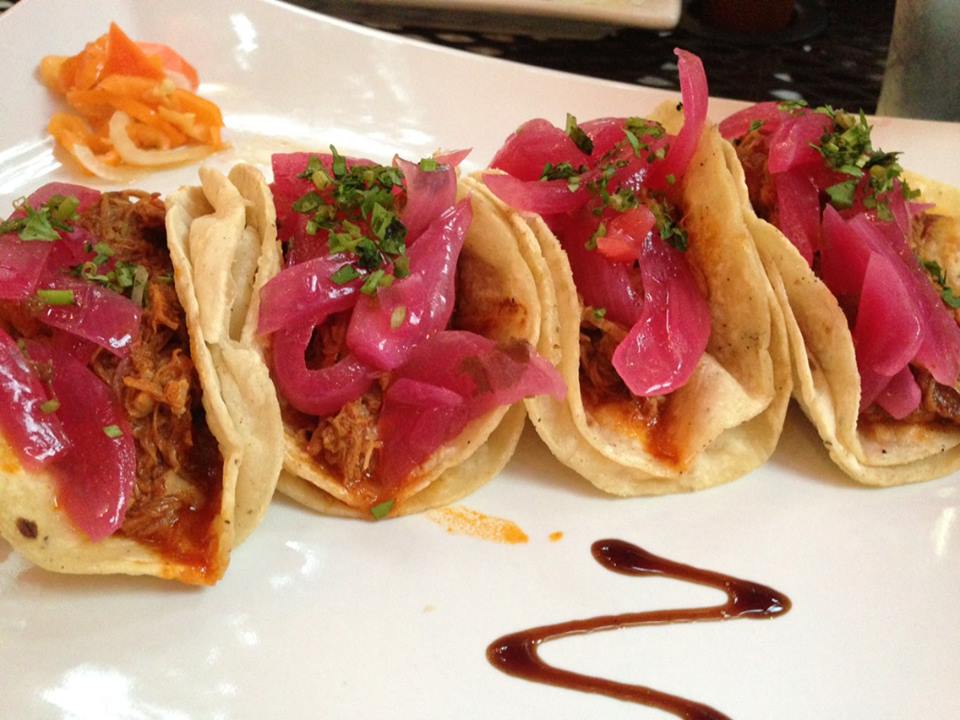 If you visit New Rebozo, chances are that aside from a remarkable meal, you will be delighted by owner Chef Paco's warm and exuberant personality.  After more than 20 years of success at his Oak Park location, where Chef Paco (A.K.A. Francisco López) is already a fixture, this Mexico City native decided to bring his creativity and passion for authentic Mexican food to Chicago's Gold Coast.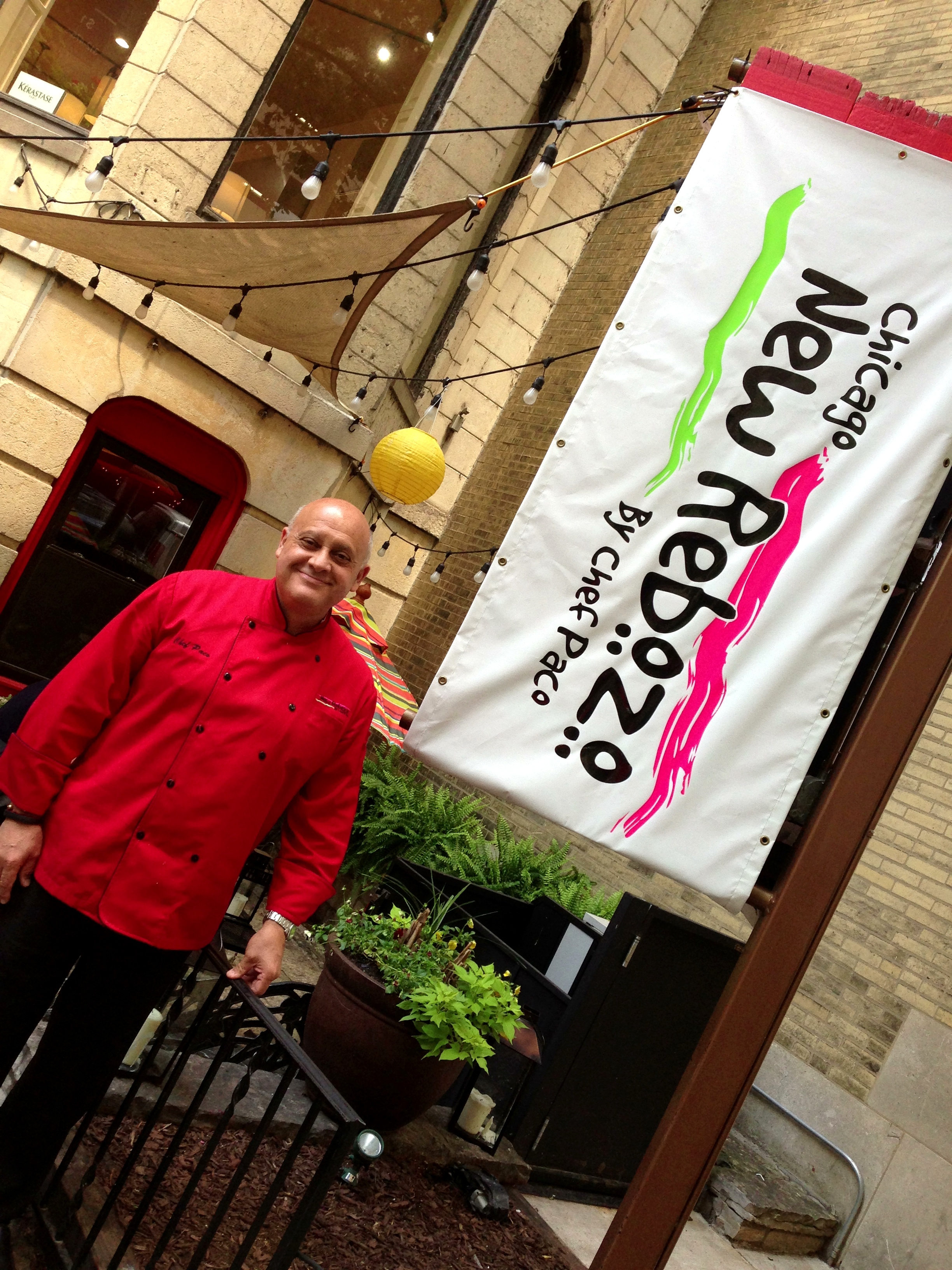 Chef Paco equates food to the dynamics of everyday life: "Life can be sweet and sour… even salty, add love to it and you will strike a balance."  His philosophy spills into every corner of his restaurant. There is definitely love in New Rebozo, named after a shawl Mexican women wear. From the cozy fireplace to the thoughtfully picked art, the dining room and patio embrace you like welcoming Mexican embassies. Do not expect to find cultural clichés here.  New Rebozo is the real deal both in form and content. "My work is about making people happy," said Paco. "That's my ultimate goal."
Full of flavor, depth and whimsy, it is so fitting that mole is one of Chef Paco´s specialties. Very few words say fiesta and Mexico as loud and clear as mole does, particularly in the countryside, where this traditional dish is served during important celebrations such as weddings and christenings. Chef Paco´s mole Poblano is so good, I have no doubt that my Pueblan grandma, who was often charged with making the mole for her village's fiestas patronales*,  would have approved.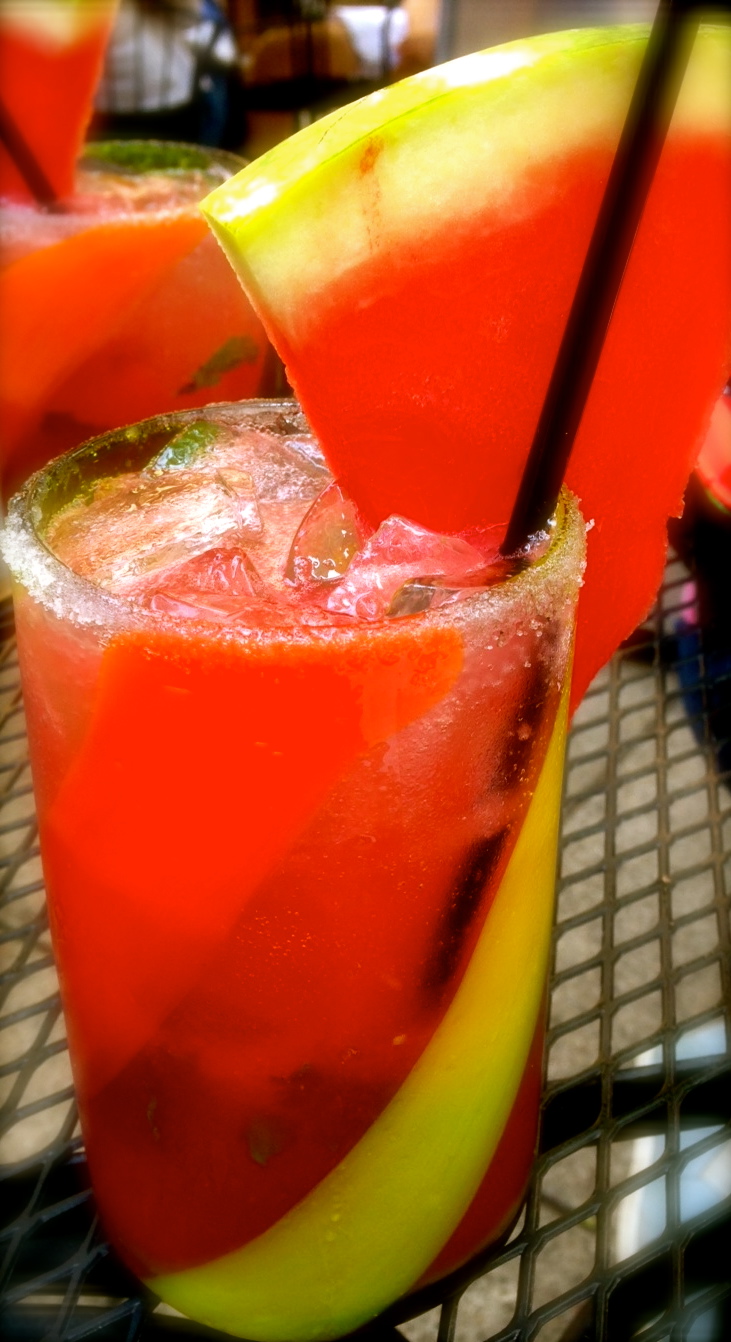 If you visit New Rebozo,  do not miss the cochinita pibil tacos, a delicacy straight from Yucatán. There is a piece of Mexican heaven in every perfectly flavorful bite and they are surprisingly not greasy. The watermelon mojitos are also quite memorable- one sip of those glorious cocktails had my entire table exclaiming in unison: "Oh my God!"
*In Mexico, fiestas patronales are a village's most important celebration, and are typically dedicated to the patron saint the village is named after.
46 E. Superior
Chicago, IL 60611
(312) 202-9141
Open Mon-Sun 12-10 pm