Recipe: Beat the Heat with Mezcal and Sesame Seed Ice Cream – Nuestra Mesa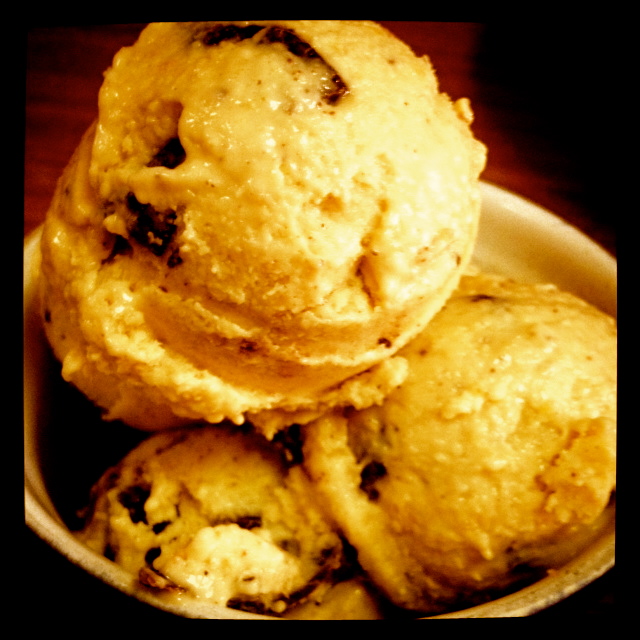 To beat this summer heat with a unique Mexican version of ice cream, our friend and contributor chef Aldo Saavedra, shared with us a recipe to make a delicious mezcal and sesame seed treat.
Just like tequila, mezcal is made from agave. This smokey-flavored artisanal drink is slowly becoming popular as another Mexican contribution to gastronomy worldwide.
Ingredients: 
Ice Cream Base
This is the foundation for any ice cream, and it can be used to create any other flavor. The sky is the limit! It is all up to your imagination.
2/3 cup of sugar
10 egg yolks
1 1/2 cups of heavy cream
1 1/2 cups of whole milk
Mezcal and Sesame Seed
7 tbsp of your favorite mezcal
2 cups of toasted sesame seeds
2 cups of semisweet chocolate (in chunks)
 Process:
Boil the milk along with the cream and mezcal in a pot.
In a separate container, whip the egg yolks with the sugar until fluffy.
Once your milk mixture has reached the boiling point, add half of the volume to the whipped egg yolks, and continue to whip until the yolks and the mix are incorporated.
Add the whipped egg yolks to the pot on the stove and stir with a wooden spoon on low heat until the mix thickens.
5. You will know it is time to remove your mix from the stove, once you are able to draw a finger on the wooden spoon without it dripping. Remove and let the mix cool over ice.

6. Once cold, put the mix in a blender with the sesame seed and blend.  Strain.
7. Transfer the strained mixture into a container and place in the freezer. Stir about every 10 minutes until it reaches the desired consistency.
8. Add the chocolate and mix.
You can store your ice cream in plastic containers in the freezer. Enjoy!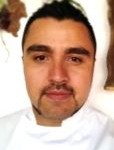 Mexican Chef Aldo Saavedra regularly shares with La Vitamina T's readers his passion for his country and for Mexican cuisine as a cultural expression. Chef Saavedra has been part of the team in charge of delighting guests at a variety of reputable establishments, including Hotel Condesa D.F. He has also partnered in projects with global brands such as Larousse and Danone.