Chiles en Nogada: The Dish of a Revolution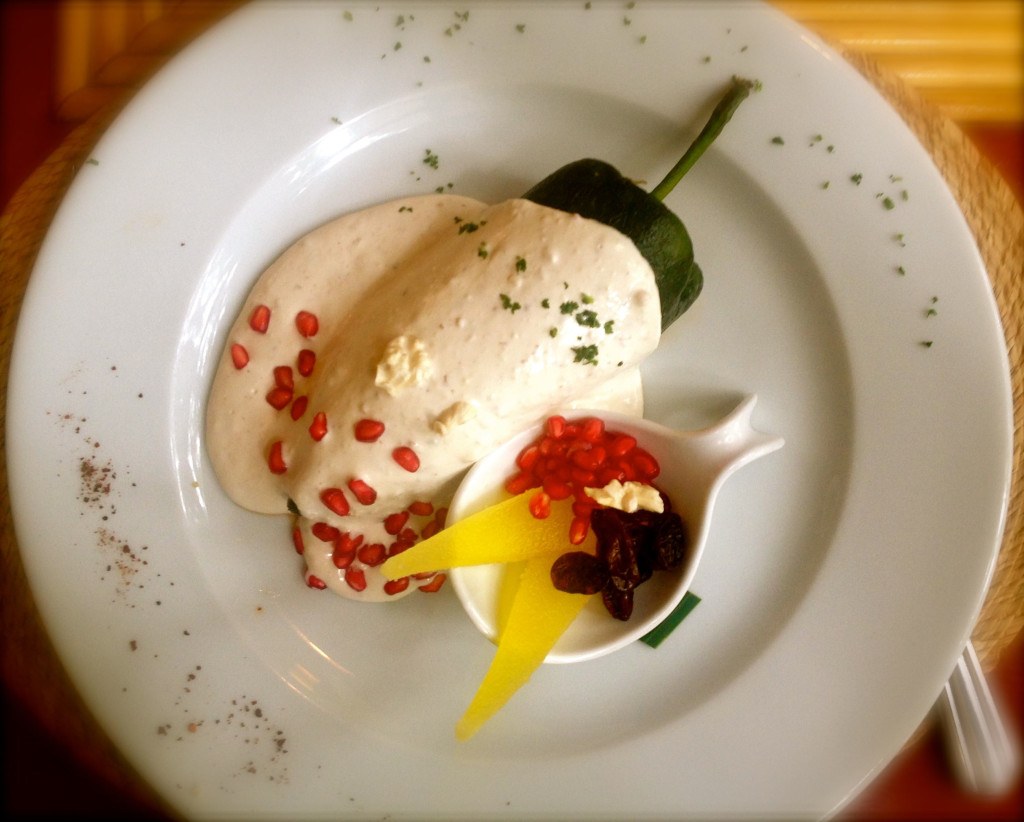 If you have the good fortune to be in Mexico late in the fall, you will likely find chiles en nogada appear on many menus. Literally "peppers in walnut sauce", this seasonal delicacy attributed to the state of Puebla, was served for the first time in the 19th century to celebrate Mexico's independence from Spain.
Part prayer, part recipe, the story tells that Augustine nuns from Atlixco, Puebla improvised this dish in honor of Mexican caudillo* (and later Mexico´s first emperor) Agustín de Yturbide, who made a stop in Puebla on his way to Mexico City after signing a document in Veracruz establishing Mexico´s independence. Fittingly, green, white and red, the colors of the Mexican flag, are represented on the plate.
Part warrior, part angel, chiles en nogada calls for poblano peppers to be stuffed with a mixture of meat and fruits, which allows for a variety of textures in every bite. To top it off, the walnut sauce is very light and deliciously accented with pomegranate, available in central Mexico through mid September.
Part indigenous, part Spanish, this plate is all Mexico, and the edible equivalent to CliffsNotes on this country's dichotomies both in personality and history.
Do not pass up the opportunity to try it.
We recommend:
Belisario Domínguez 70, Mexico City
Blvd. Manuel Ávila Camacho 1515, Cd. Satélite, Edo. de México
In Chicago:
46 E Superior St
Chicago
(312) 202-9141
*Military leader