Portable Party Staple : The Phenomenal Pastor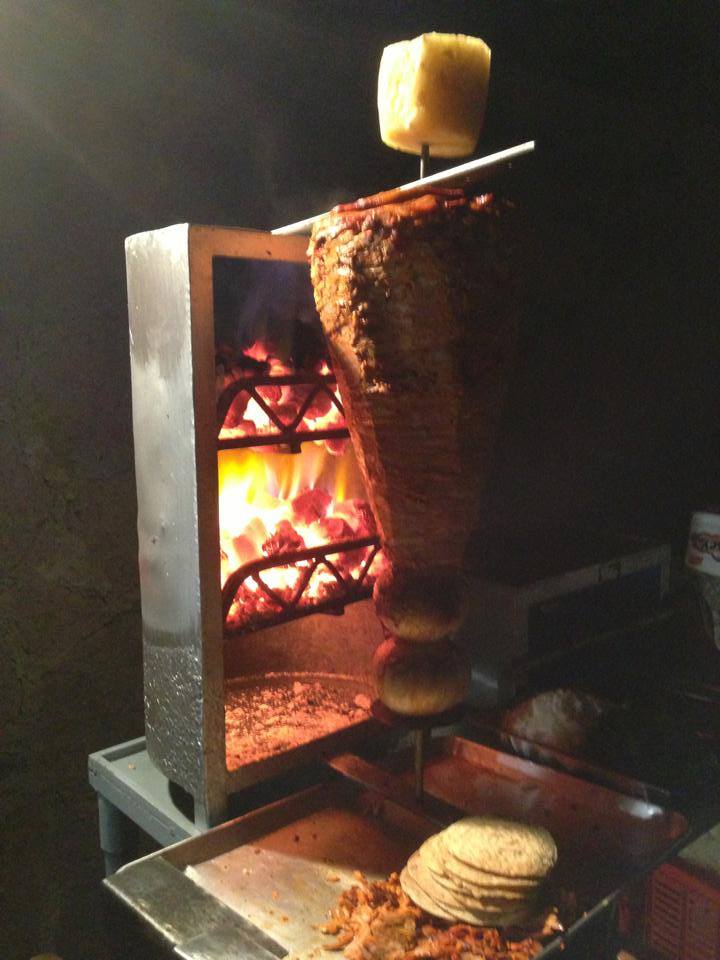 Anything is possible in Mexico. Think for example, about bringing tacos al pastor to your party with two-days notice. How about a giant piñata to go along? You got it. I giggled with joy when I saw the piñata of my dreams being quickly attached with string to my father´s very compact, city-appropriate car for transportation. My dad, trying to please me, nervously nodded when I excitedly mentioned the delivery truck was unavailable, but we could get a discount if we drove it ourselves…
Car and piñata made it safely.
My husband Enrico´s cultural shock, reminded me that this is not something he has experienced before. This is how I suddenly arrived at the conclusion that growing up in Mexico, where making things happen is a matter of "how" and not "if", must be what turned me into such an optimist. After all, ¨when there's a will, there's a way."
I had the good fortune to spend my birthday with my family in Mexico over the holidays. Overnight, my mother, sister and father organized a party complete with a mariachi band and over thirty guests.  On a variety of levels, Mexico is a country with a solid, effective and reliable party infrastructure.
The issue of food was solved in an instant. No hesitation. Anyone who loves me knows that tacos al pastor  had to be the choice. Luckily, pastor happens to be an incredibly portable and popular party staple. The taqueros arrived, set up and conjured these bundles of joy with impeccably choreographed movements. This was a birthday present in and of itself.
Pastor, piñata and pastel scored to mariachi music. This was to me, perfection. What else can a Mexican girl ask for?
Happy birthday to me!