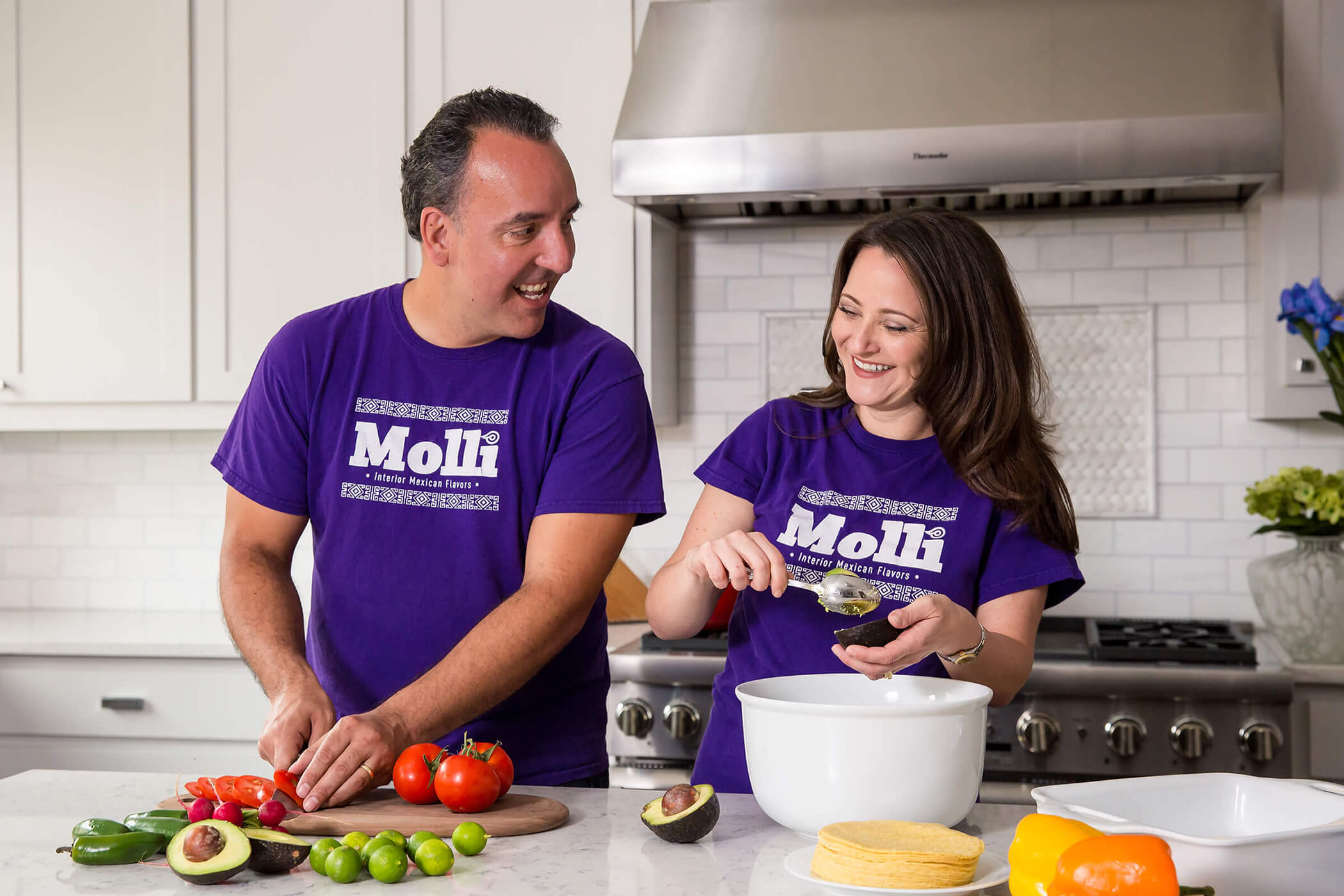 Real Mex-Mex: Mölli Brings Home the Authentic Flavors of Mexico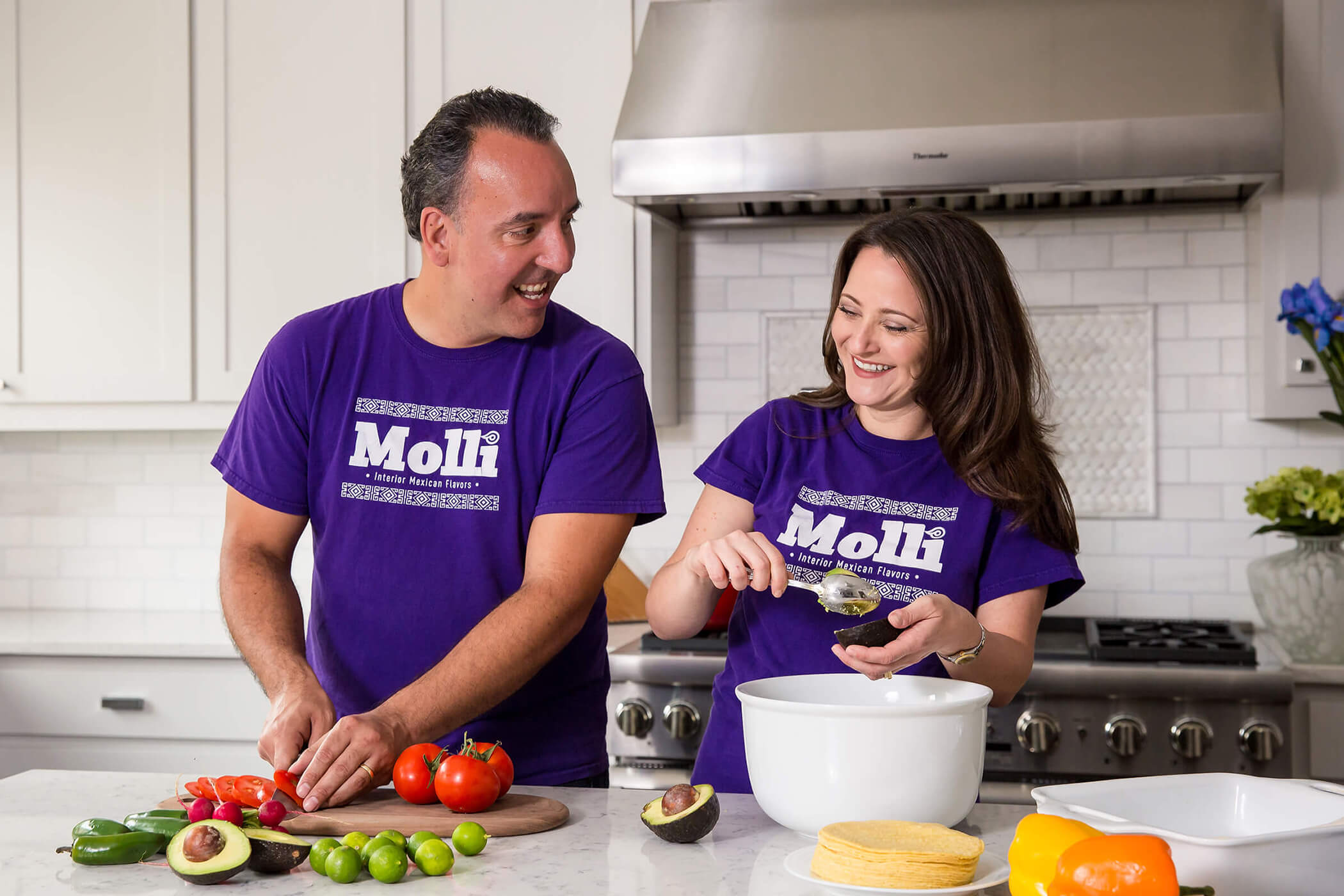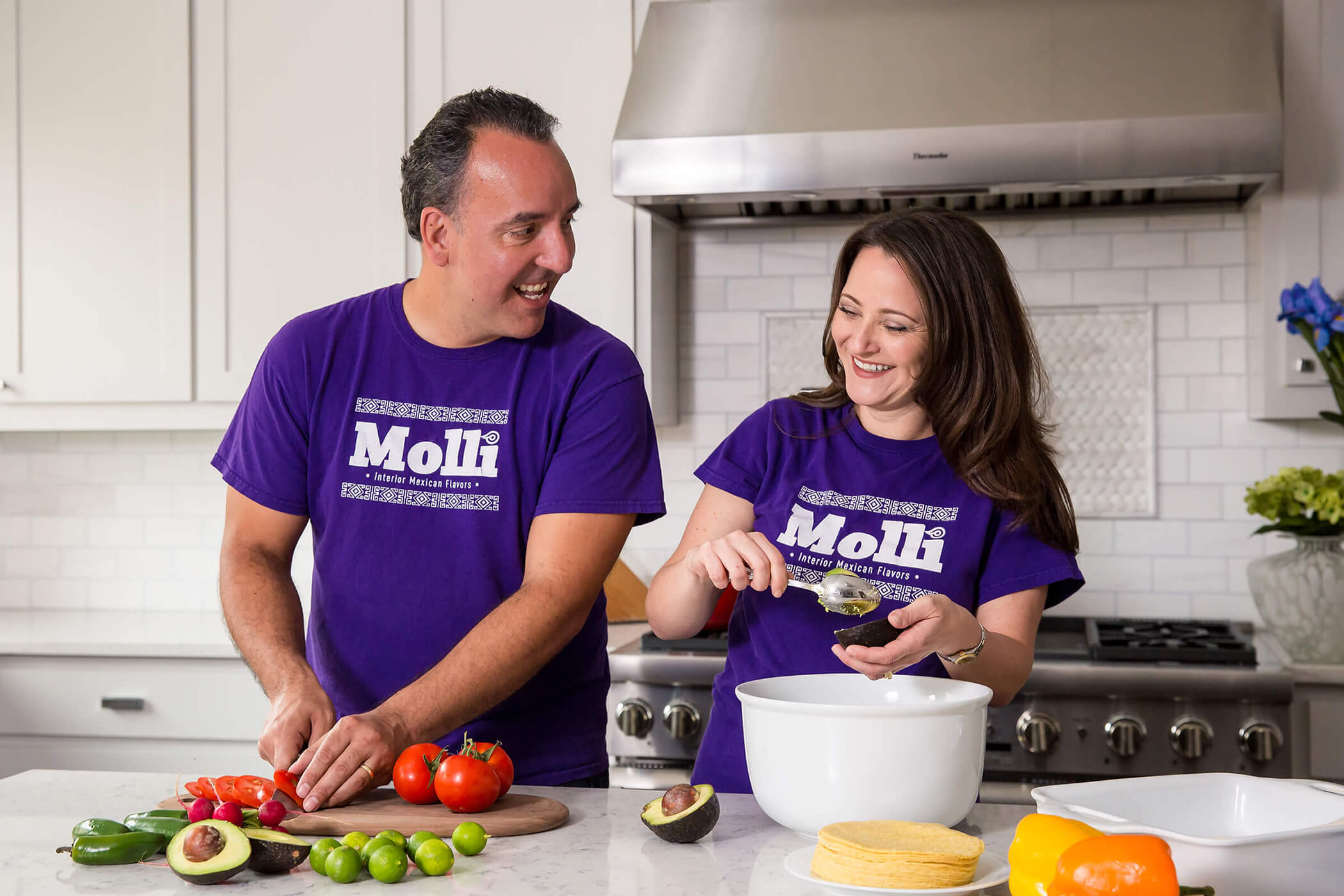 Recently, we had the privilege to speak to Leticia Castellanos and Rodrigo Salas, the minds and hearts behind Mölli , a line of extraordinary sauces and marinades. Honestly, the tastiest, freshest salsa in a bottle I have tried this side of the Río Grande.
Since the husband-and-wife team moved from Mexico City to Austin in 2003, they felt authentic Mexican food options in Texas were limited, so they took it upon themselves to recreate Mexican dishes from scratch in their own kitchen. A few years later, with a new baby and full-time jobs, their business idea to create a line of sauces that would make it easy to prepare Mexican-inspired meals in less than 30 minutes, was born.
The line includes a variety of Mölli sauces, each made with a unique blend that captures the flavor of the city or state it represents. For example,  Mexico City with árbol chilis, reminds me so much of the salsas at home. Veracruz  pays homage to the Spanish influence of its cuisine with ripened tomatoes, morita chile peppers and green olives. Oaxaca, made me think of mole with its sweet ancho and smoky pasilla chilis; Culiacán, which I absolutely love as well,  features the delicious Japanese-influenced chamoy, a pickled fruit that Mexicans grow up eating as treats. There are few others, including Morelos, Acapulco and Yucatán.
Mölli had me at "authentic", but if you are also health conscious, you won´t need to compromise. These sauces are good all around as they have no preservatives.
Just in time for Father´s Day, and to showcase how easy  it is to bring the true flavors of Mexico to life in your kitchen with Mölli, here is a delicious recipe for one of my favorite breakfast meals, huevos rancheros!
Find your favorite Mölli sauce at www.mollisauces.com.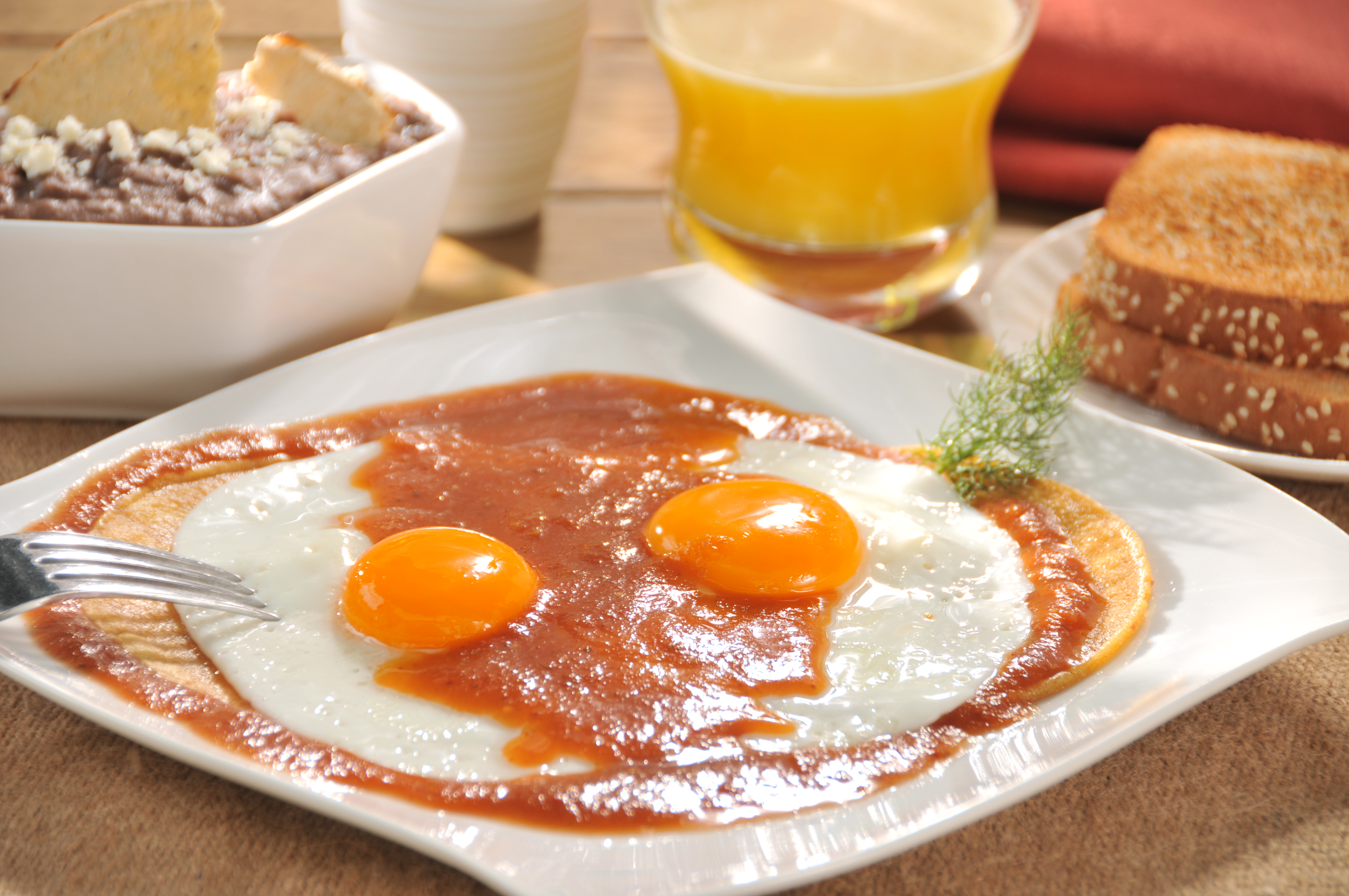 Huevos Rancheros
Servings: 1 / Prep time: 5 mins / Cook time: 5 mins
Ingredients
2 eggs
2 Corn tortillas
4 tbsp. cooking oil, divided
1 cup of Mölli Morelos Cooking Sauce
Salt to taste
Directions
Heat 2 tablespoons oil in another nonstick skillet over moderate heat until hot but not smoking. Stack 2 tortillas in skillet. Cook bottom tortilla 30 seconds on first side, then flip stack with tongs. While second tortilla cooks on bottom, turn top tortilla over with tongs, then flip stack again. Continue until both sides of both tortillas are cooked. Tortillas will soften and puff slightly, then deflate (do not let them become brown or crisp).
Heat 2 tablespoons oil in a small nonstick skillet over moderately low heat until hot. Gently break 2 eggs into a cup, keeping yolks intact, and then pour into skillet and cook, covered, 5 minutes, or to desired doneness. Season with salt and pepper.
Place the Morelos Cooking Sauce in a microwave-safe cup and reheat in the microwave for 30 seconds.
Place tortillas on plate, overlapping slightly, and top with eggs. Spoon sauce over each egg. Serve with a side of refried beans and toast. ¡Provecho!