Watch Premios Billboard with us and Enter to Win a Galaxy Tab 3 Courtesy of Sprint!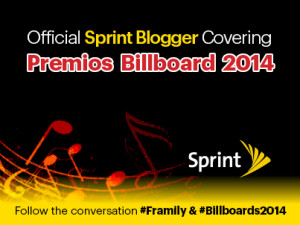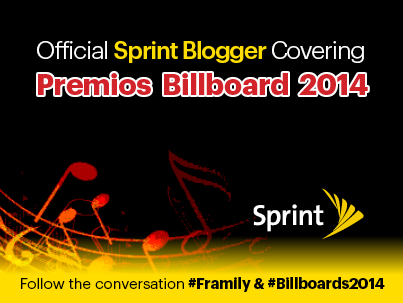 La Vitamina T has proudly accepted the invitation to host a viewing party courtesy of Sprint, the exclusive wireless sponsor of Premios Billboard de la Música Latina.  Sprint brings music lovers everywhere closer to the artists and music they love.
And just because food brings friends and family together, we have asked the one and only chef Atzimba Pérez to create an authentic Mexican menu to delight a few of our closest friends.
The menu features all-time hits including:
Cochinita Pibil Tostadas: A Yucatán pulled-pork staple, served with black refried beans, pickled habanero chilis with purple onion and orange.
Mexican Crab Tacos: Served with avocado and tomatillo salsa.
Sinaloan Chilorio Sopes: Served with pinto beans, julienned panela cheese and poblano peppers. Great with norteño music.
Huitlacoche and Epazote Quesadillas:  Served with chihuahua cheese, tomatillo and chile ancho and morita salsa. ¡Ajúa!
Dessert:
Tres leches cake with strawberry or peach.
Ricotta canutillos, cheese-stuffed pastries and chongos zamoranos, a curdled milk delicacy with agave nectar and piloncillo.
Sounds delicious? Don´t be left out! We will be tweeting and posting photos of the party on Twitter @lavitaminat and on our Facebook page.
You too can join La Vitamina T and Sprint in the music festival celebration! Tune in from home and join the conversation on Twitter. As a La Vitamina T friend and reader, you can win a Samsung Galaxy Tab 3 tablet.  Galaxy Tab 3s will be used to announce the award winners throughout the show, and now are available at all Sprint stores free when you join a Framily plan and buy a new Samsung Galaxy S5.
All you need to do to be eligible to win is:
1.  Follow La Vitamina T on Twitter @lavitaminat and Facebook (If you already do, please let me know)
2. Follow Sprint Latino on Facebook
3. Tweet or post on Facebook photos of you and your friends watching the show to @lavitaminat using the hashtags: #Billboards2014 #Framily (must be used together). Each  new tweet is an extra entry! Please tag me on Facebook when you post so that I can see your entry! Only tweets or posts with images posted on Thursday, April 24 2014 between  6:00 pm and 11:59 CT will be eligible to win. Tweets need to be sent to the right handle and Facebook posts must include the correct tag and hashtags.
The winner will be randomly selected and announced on www.lavitaminat.com on Monday, April 28 at 10 am ET.   Must be 18 or older. Valid only in the continental US.
Premios Billboard 2014 airs on Telemundo on Thursday, April 24th at 7 ET/6CT.
UPDATE: The winner of the Galaxy Tab 3 is… Illya Samko! Thanks to all of La Vitamina T readers for participating!
This post, party and giveway are sponsored by Sprint.