AlXimia: The Art and Science of Extraordinary Wine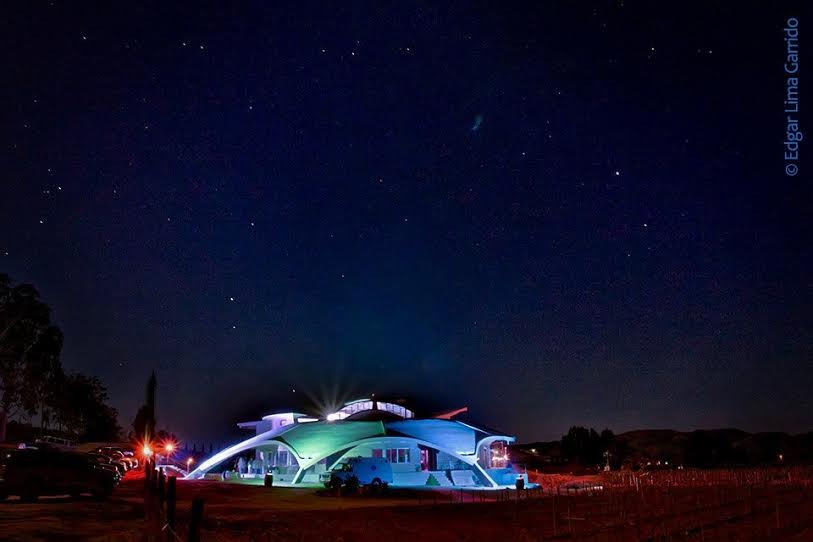 Under a sky that only a handful of locations in the world can offer (Ensenada's observatory is the second most important in Latin America),  AlXimia's large,  intricate dome-like structure, is a vision out of a sci-fi movie. As we drove by, I was transfixed. I could not help but intermittently think about a mothership and "The Jetsons".
"Mad scientists," joked Pasión Biba's Abel Bibayoff, as we parked right next to the futuristic dome. I can hardly contain my excitement- "We saw this from the road last night!"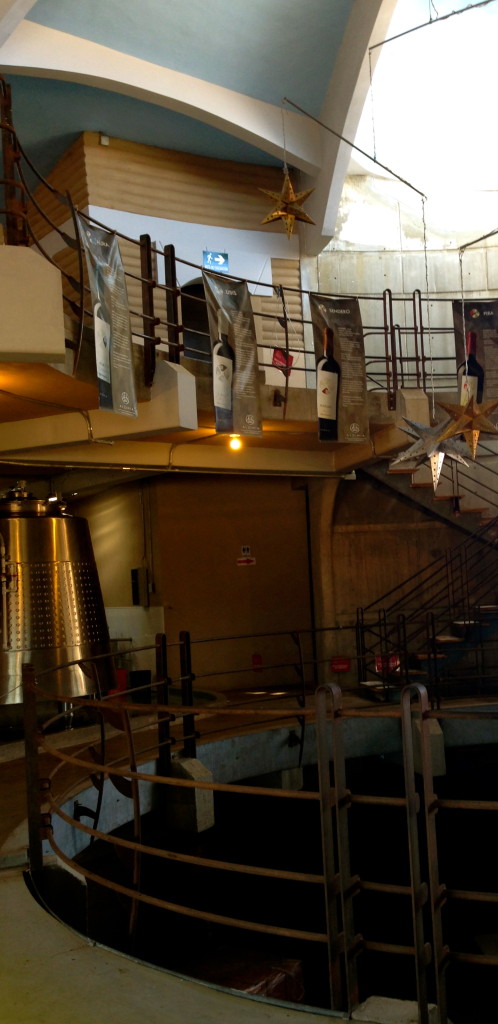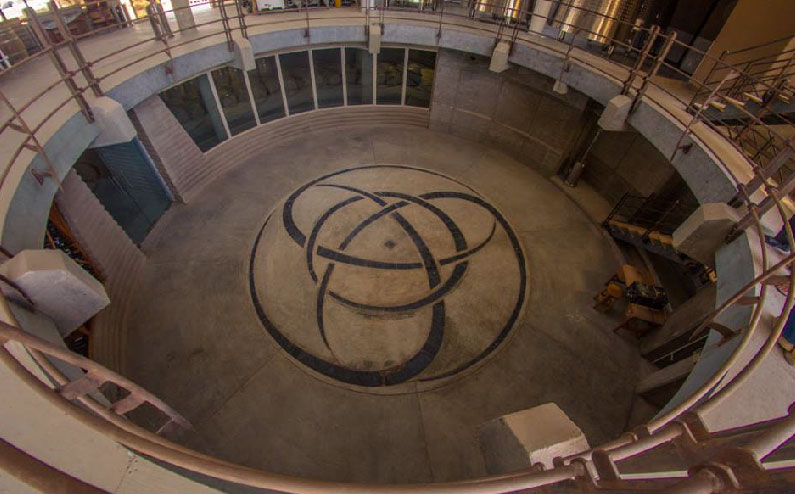 Dubbed by the locals "The flying saucer that landed in Valle of Guadalupe" or "The Cathedral of Wine", the building is an architectural exercise in ingenuity and efficiency. Thought out to showcase water and energy conservation while highlighting the wine-making process,  it is clear from our vantage point within this unique circular building, that we have found ourselves in the midst of something quite extraordinary.
At the fulcrum point of art and science, AlXimia really lives up to its name. Backed up by a a group that under one cellar (and immediate family) gathers astronomers, educators, winemakers and even Ivy League mathematicians,  it is no wonder why this A-team produces award-winning wine. In fact, Spain's most reputable and comprehensive wine guide, Guía Peñín, has recently given AlXimia's  Aqua 93 points, the highest score for a Mexican wine, positioning it  as "excellent" within the 90-94 point range.
I was particularly fascinated by the concept "Elemental Wine" or "Vino Elemental" explained by Alximia's winemaker Álvaro Álvarez- a nod to the four elements in nature: air, water, earth and fire. According to the philosophy of the winery, the combination of these four speaks to balance, sustainability,  and, maybe more importantly, to the little piece of Valle de Guadalupe that is included in every bottle of AlXimia. Beyond the beauty of the concept, pragmatism- consumers can guide themselves with the elements represented in each wine for pairing purposes. For example, water and fish; air and poultry, and so on and so forth. Brilliant.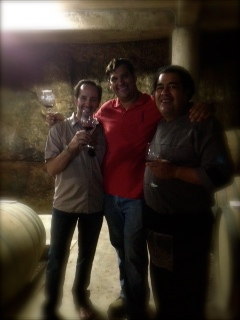 While AlXimia's operation is smart, and innovative,  it is also firmly grounded in family, work ethic, and a profound respect for nature. I find it so poetic that the family's patriarch is an astronomer… these Mexican entrepreneurs are undeniably, stars.
Where to buy: Visit the winery´s online store.
How to get there: Click here to find a map.
Do not miss:   La Terrasse San Román by chef Martín San Román, located in the winery's terrace.
Prior articles in the series:
<¡´Biba´México! The Zeal Behind Mexico´s Pasión Biba  
< World Class: Mexican Wine and the Hands who Make it (Introduction to a Series)