Guacamole… Valle de Guadalupe Style A Recipe by Chef Bossuet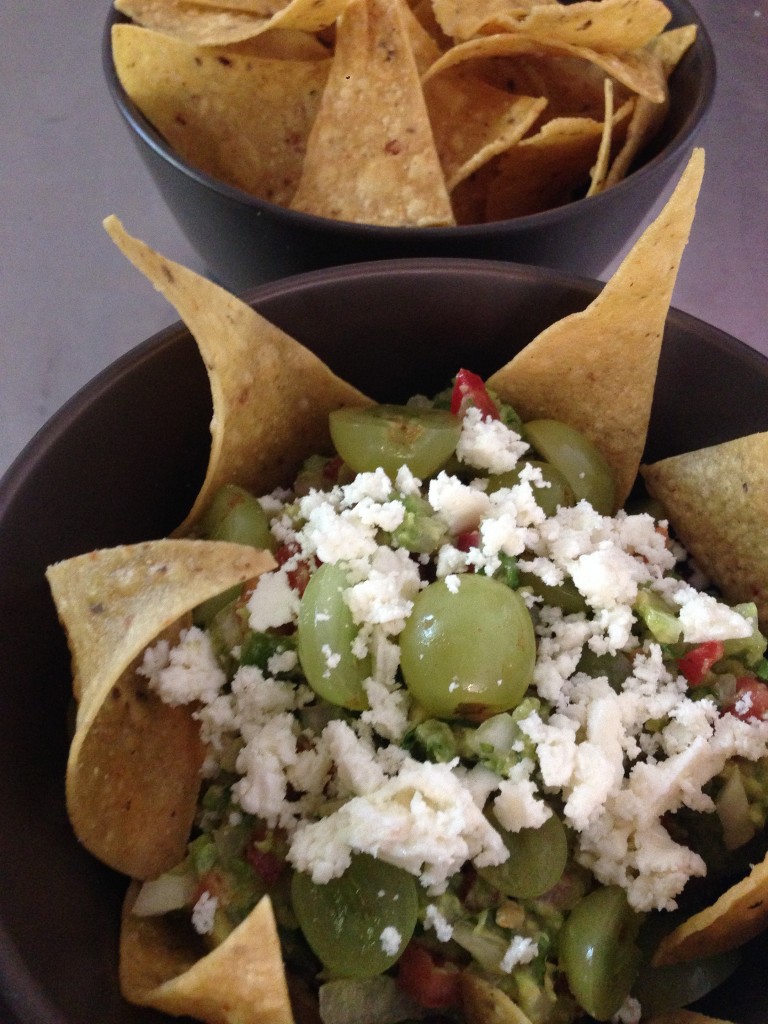 This is one of my favorite souvenirs to our trip to Valle de Guadalupe, and chef Bossuet prepared this delicacy for La Vitamina T at the World of Latino Cuisine in NJ with a twist: he replaced the grapes with strawberries!
Yields 4 cups
Ingredients
5 pieces avocado (Hass)
1 cup of brunoise Roma tomatoes
1/2 cup of white onion finely chopped
1/3 cup of Serrano fresh chili
2 tbs of cilantro finely chopped
4 tbs of lime juice
Salt t.t.
1/2 cup of table grapes cut in half
1/3 cup of fresh ranchero cheese
Directions
In a bowl add the mashed avocado pulp, and mix the tomato, onion,  chili, lime juice and salt.
Add ranchero cheese and grapes on top.
Enjoy with fresh corn tortilla or tortilla chips.
Pair with a good Mexican wine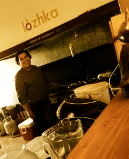 Celebrated Mexican chef  José Bossuet Martinez,  former Executive Chef of Mexican ex-president Vicente Fox,  is member of the world's most prestigious association   "Le Club des Chefs des Chefs", which exclusive membership is reserved for those who are personal chefs of heads of state.
Today, chef Bossuet treats lucky patrons ´like kings´ at Lozhka Bistrot in Valle de Guadalupe, Baja California and Café Contento in Guanajuato. José Bossuet is an author, an educator and an extraordinary representative of Mexican gastronomy. Beyond that, he is a proud showcase of Mexico's ingenuity, its entrepreneurship, its heart and its undeniable talent.